Be worry free with Kyocera Fleet Services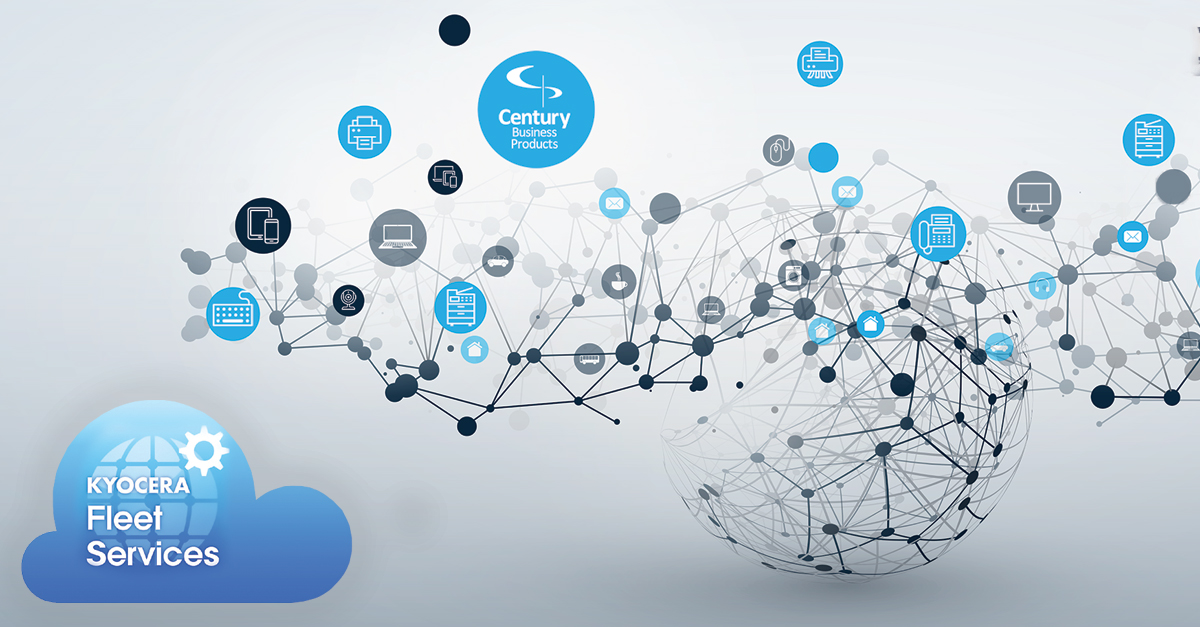 Having your printers and MFPs up and running is vital to your company's productivity. Downtime can drag down profits and keep employees idle. And with multiple devices in multiple locations, it can seem like it's impossible to not have issues.
With Kyocera Fleet Services by Century Business Products you can stop worrying about equipment and focus on your business. Kyocera Fleet Services lets the experts at Century Business Products remotely monitor all your devices, even the ones that aren't made by Kyocera.
Real-time device monitoring can ensure everything is running properly, anticipate and repair potential issues and update firmware and security software all remotely.
Kyocera Fleet Services technology also allows us to track usage data to identify what equipment is being used the most and which are used the least. Business can see how the equipment is being used to better understand what the equipment needs really are. It also tracks usage trends so businesses can be proactive about future needs without waiting until it becomes a problem.
Kyocera Fleet Services is hosted offsite in a secure Microsoft Azure Cloud so there is no need to add another server.       
With Century Business Products' Kyocera Fleet Services you'll never have to give your printers and MFPs a second thought, which we're sure you'll think is pretty great.
For more information about Kyocera Fleet Services, contact Century Business Products at 1-800-529-1950 or email us at [email protected].