ALERT…Don't Get Scammed by Toner Pirates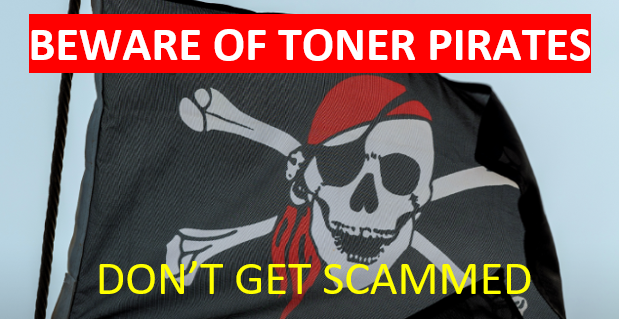 Century Business Products has received numerous calls from clients about companies calling and trying to scam them into purchasing toners. DON'T GET SCAMMED!
Century's contracts include the make & model of device and includes toner.
Example of the toner scamming steps consist of:
·         1st call to collect information on copiers make, model and person handling supplies
·         2nd call pretending to be current supplier pressuring to buy toner due to toner shortages or increase cost and you need to order now!
·         3rd an invoice is sent to you and they may threaten legal action if you fail to pay
How to protect your company from Toner Scammers:
1.      Educate your employees on the scam, scammers prey on innocent workers
2.      Delegate the supplies to one person, this provides accountability and tracking
3.      If the call sounds shady, hang up. Don't respond to e-mails or text messages either
4.      Don't provide equipment details like serial numbers, make or model of equipment to anyone calling your business
5.      Never accept a toner shipment that wasn't ordered, follow your usual supply protocol
6.      There is no legal obligation to pay for toner that wasn't ordered
7.      Report the scammers to the Federal Trade Commission, your states Attorney General or Better Business Bureau
Century Business Products can help you say goodbye to this type of fraud, toner is part of your maintenance contract. We know you and your equipment, you know us. For more information or questions contact us at 1-800-529-1950 or send us a message via our contact us page.
Click HERE to Sign Up for CBP's Electronic Ordering