Large or Small-Cyber Security is a Concern for All Business!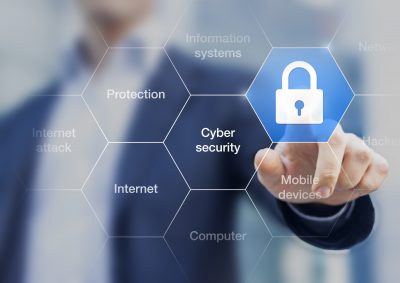 Cyber Security may be thought of something that is a concern of massive corporations – not something a smaller company should care or learn about. However, in an age where our businesses are increasingly dependent upon technology and the internet, IT Security is something that everyone should be conscious of and a part of their technology practice. According to a report published by Verizon found that small businesses account for the majority of data breaches (58%) during 2018. With over 16,000 new vulnerabilities and exploits being published every year, the "it'll never happen to us" mindset is no longer an option.
There are many different avenues to take to help shore up your organization's IT Security, but the number one attack vector for malware is through email; 92.4% of malware is delivered through email. Email gives attackers a direct line to the most vulnerable part of your organization – end users. Attackers take advantage of users by cleverly disguising malicious emails as critical business messages. They will mask their messages as bills or Invoices, package delivery notices, messages from law enforcement, etc., all get your users to click on a malicious email, so they can gain entry to your network. Training your end users to recognize scams, not to click on and download everything, and to raise questions on concerning emails, is a simple and effective way to protect yourself.
The statistics can paint a discouraging picture when it comes to looking to improve your IT Security practice, but the key thing to remember is that you don't need to solve everything all at once. Any measure you take now will be far less expensive than dealing with the result of a Cyber Security Incident.
If you want to know how Century can help protect your organization and ways to improve your IT Security, please contact Century for more information at 800-529-1950 or e-mail at [email protected].