Catalyst IT Ribbon Cutting Ceremony and Open House
Century Business Products' new partner, Catalyst IT, celebrated a new location with a ribbon cutting ceremony, hosted by the Siouxland Chamber of Commerce, and an open house.
The new partnership between Century Business Products and Catalyst IT began its first steps in February of 2017 and has been a smooth transition for the two organizations. Century and Catalyst are excited about the partnership and are eager to provide their current and new clients with one fully integrated technology solution.
Catalyst IT has been serving the Siouxland and Tri-state areas for over twenty years; providing custom IT solutions that create efficiency and security.
Catalyst's business-oriented team strives to understands its clients' critical functions and builds a logical technology solution that fits their needs. Catalyst's consultants and technicians are dedicated to ensuring that their clients' technology is working effectively.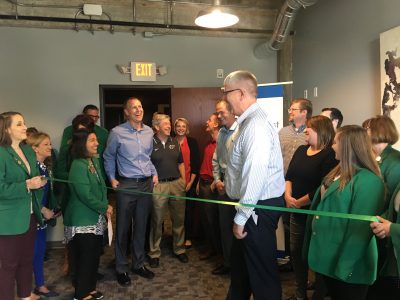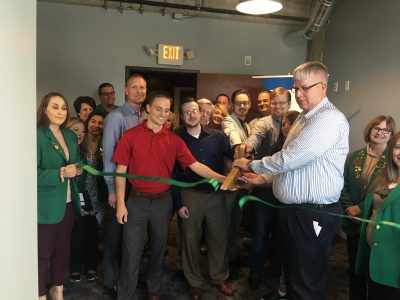 The Catalyst IT and Century team members celebrating the new office location.