Century & Catalyst IT Co-Brand as One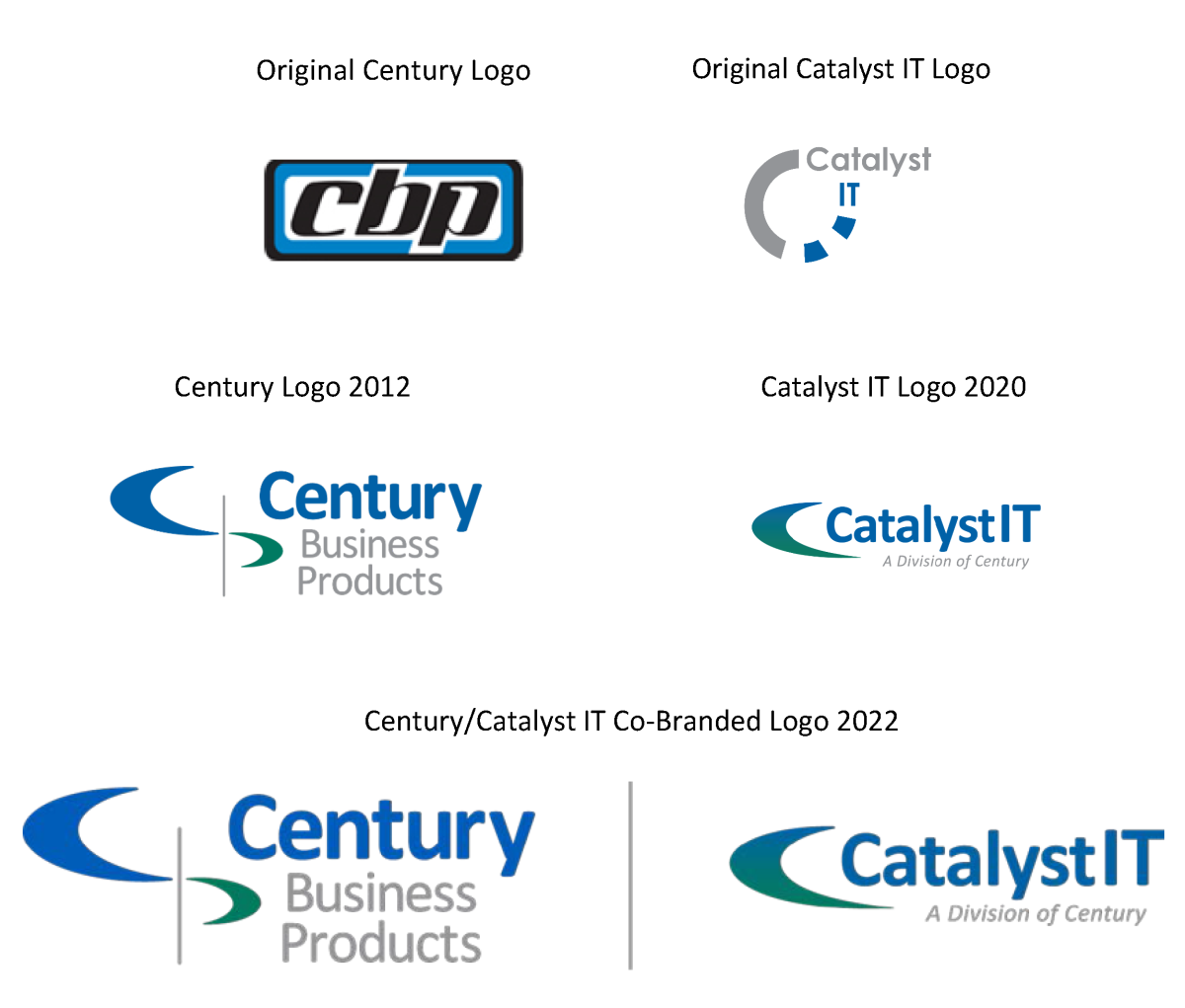 In 2017, Century Business Products purchased Catalyst IT to expand the offerings of its office equipment, scanning integration and document management technology to include IT Management. Catalyst IT, a nearly 40-year-old company needed to be transformed from the break fix motto to IT Management that it is today, as this process was happening then the process of educating Century customers about Catalyst IT and vise versa had begun. Its interesting to note that after five years there was still a lot of work to do to get both companies names out. Once Catalyst IT's logo was refreshed to look more like Century's, then the transition became more evident and the correlation of the two companies was starting to form. It was time for, Century & Catalyst IT to Co-Brand as one.
The co-branding strategy of Century Business Products/Catalyst IT is a way for the two brands to collaborate together with the end goal of providing an unmatched experience for customers wanting their technology to be streamlined and operating at peak performance from one company.  
What Does Century/Catalyst IT Provide?
The Best Kyocera Office Equipment, Integrated Scanning Solutions, Integrated Workflow Applications, Document Management Systems, Wide Format Technology, Managed Print Services, Managed Service Desk, Managed Infrastructure, Managed IT Security, Managed Backup & Recovery & vCIO Consulting Services.
In the image above you can see the progression of the two company's logo's to now. We still have a few things to accomplish, but understand when working with Century/Catalyst IT you'll be working with a team of experts that have one common goal. Taking care of YOU, our customer.
Contact us today or call 800-529-1950 to see how Century Business Products/Catalyst IT can work with you to streamline and protect your company for years to come.