Contactless Office Trends to Cope with COVID-19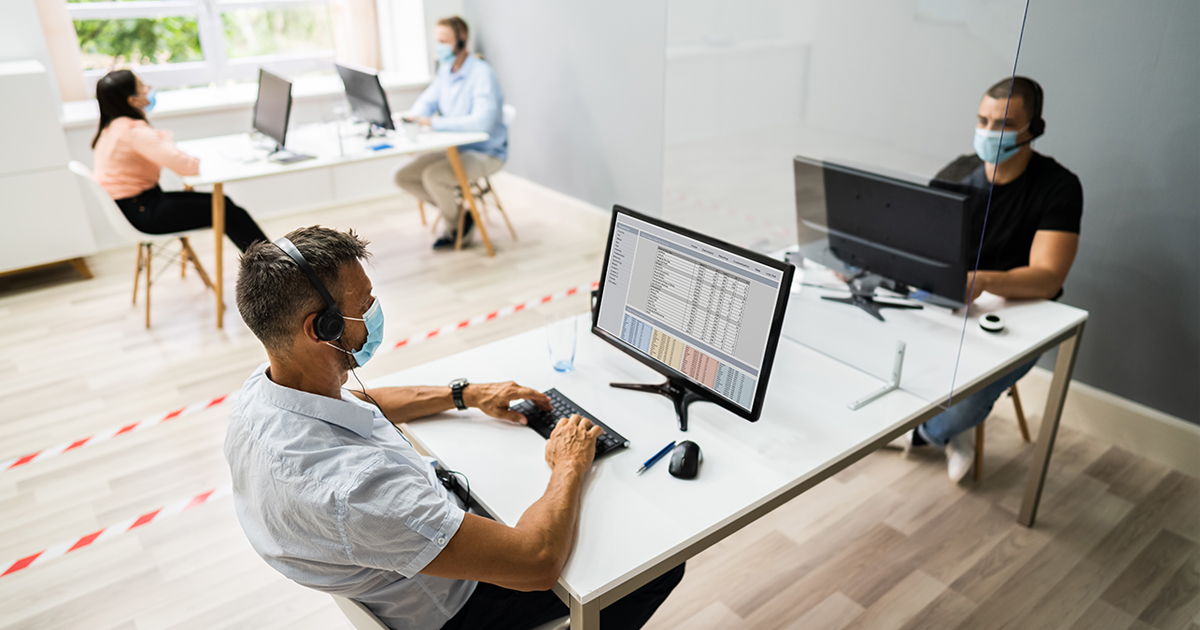 Businesses are scrambling to institute contactless procedures to allow them to reopen or even remain open. Many are exploring opportunities in technology to support this shift and to insure their employees' health, while also promoting staff confidence in a safe workplace. Century Business Products is a trusted leader in innovative solutions that can compliment your company's safety enhancements to reduce contact via enterprise level content management and remote servicing of your office equipment.
CONTENT MANAGEMENT
Let our trained software engineers implement a tailored answer for your business needs through GlobalSearch. This award-winning document management solution by Square 9 Softworks relieves the burden of paper-based business models so critical information is at everyone's fingertips without changing hands.
GlobalSearch allows you to digitally store and share virtually any type of document (a real time saver), also reducing the need to access hard copy documents in filing cabinets.
This efficiency-boosting, web-based solution allows companies to manage the capture process and searching capabilities from virtually anywhere in the world.
Kyocera's Card Authentication print release software, originally designed to control costs and security, also provides the peace of mind of touchless screens when printing. By using a card swipe to print, employees reduce contact with the equipment, limit the spread of germs, and reduce the need for constant deep cleaning.
REMOTE SERVICE
In addition to workflow solutions, Century Business Products offers a full range of office equipment to support your business including a best-in-industry lineup of printers, copiers and multifunction equipment. Our award-winning service department offers a remote monitoring solution that is cost-effective and reduces on-site visits with real time device diagnostics as well as remote error resolution and code-resetting, drastically reducing the need for in-person maintenance.
Crafting a plan to keep your business running in any situation starts with protecting your most important asset – your employees. Century Business Products can help keep your team safe with digital document management as well as eliminating the need for most onsite maintenance of your office equipment. Contact us today to increase contactless practices in your office while also increasing productivity and decreasing costs.