Doeden is Top Technician in the Country
Top Technician in the Country
Century Business Products is proud to announce that Craig Doeden has won the "Best Technician in the Country" contest for Kyocera. This contest was open to any dealer in the country selling Kyocera products. There are roughly 2,000 technicians eligible to compete in the three stage process. The National contest was held in Dallas, Texas on December 18th. Contestants had to qualify from a regional contest that was held in Chicago in November of this year. Century is part of a thirteen state region making up the Midwest.
"The competition consist of repairing multiple intentionally bugged machines, a written test and verbal questioning from a five member Kyocera judging panel. To make the competition a little more strenuous and help with a possible tie breaker, all segments were timed," said Doeden.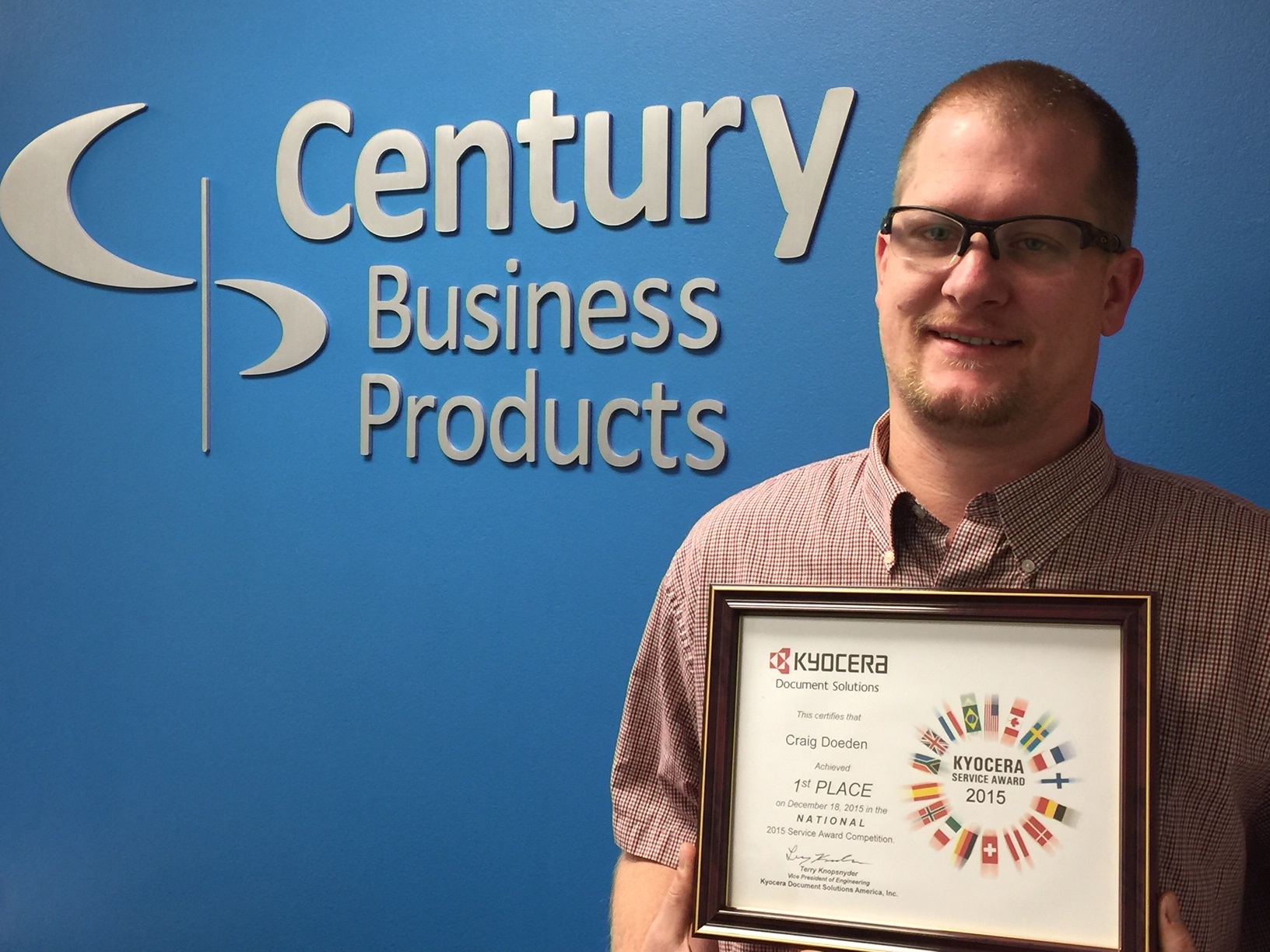 Doeden will receive a cash reward and an all-expense paid trip to Japan and China. His travels will include sightseeing along with touring Kyocera's corporate office and production facilities. Doeden won the first contest Kyocera had in 2009.
Century Business products has had three Kyocera National winners and a top five finish every year but one since the inception of the contest. This is a true testament that Century Business Products vision "To be the leading office equipment provider in the area by providing innovative office solutions and ensuring complete customer confidence through performing quality service, support and training with dedicated employees who are proactive and focused on surpassing our clients' needs and expectations," has carried over from our customers complete satisfaction to our employees successes.
Congratulations Craig!