Donation to Southeastern Directions for Life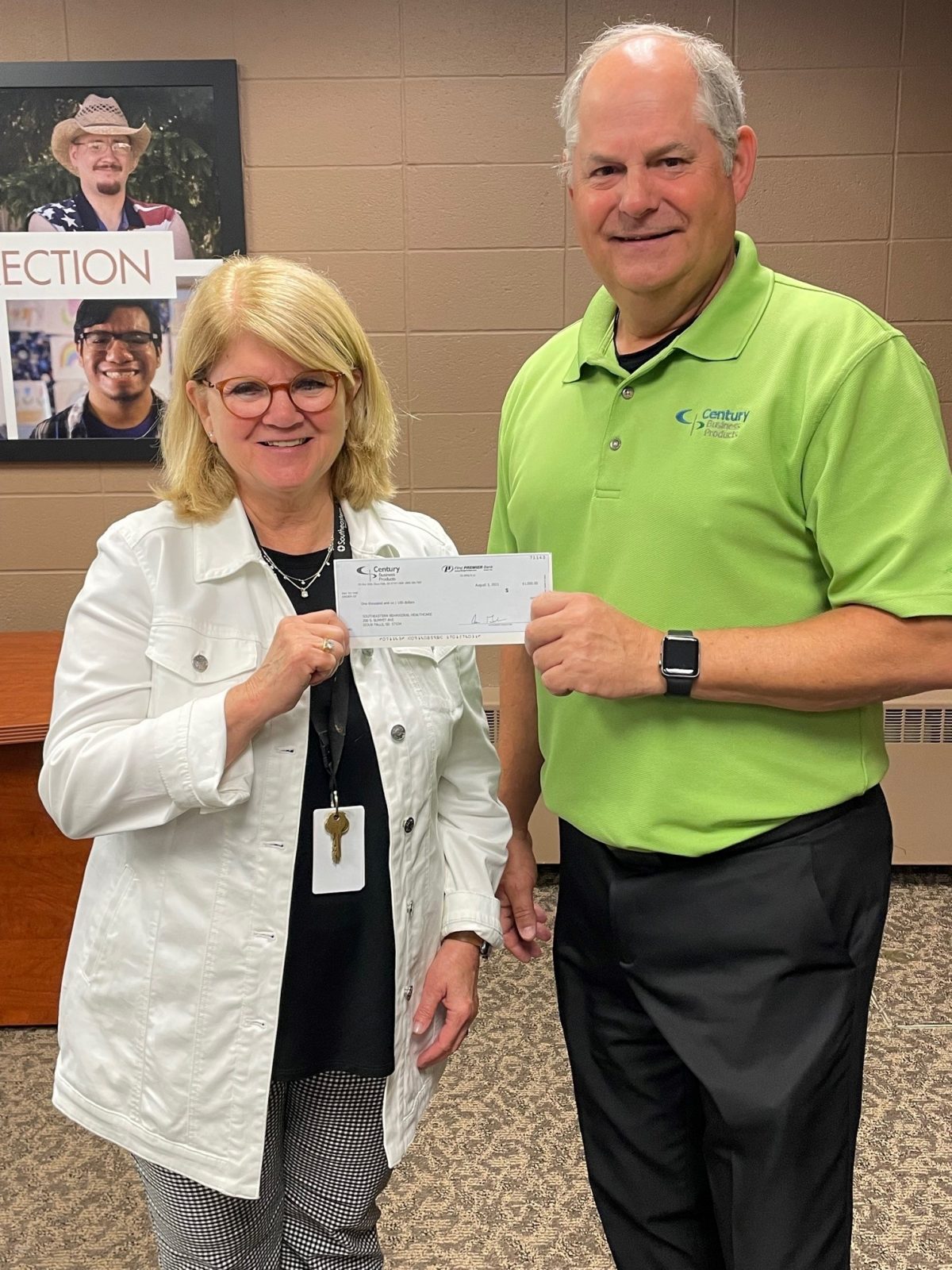 Century Business Products presented Southeastern Directions for Life with a donation to be used where their needs are the greatest. Kris Graham-CEO of the organization, discussed a new program that provides transitional housing for individuals that can live on their own, but need additional support through therapy, medication management, psychiatric services and transportation to attend appointments and job interviews. The housing is for individuals referred to Southeastern Directions for Life by the Specialty Courts, which includes Drug Court, DUI Court, Vet Court and Mental Health Court.
Currently they have eleven units with a waiting list, these transitional homes are staffed 24/7/365 and the individuals are allowed to stay in these apartments up to a year. The program provides their clients the time to find employment opportunities and give them a new direction on life.
To donate to this program or find out what other services Southeastern Directions for Life provides click on this link or contact them at [email protected].
(Kris Graham, CEO Pictured left receiving donation from Century's Kyle Ruhland VP of Sales)