End the Frustration of Printing Booklets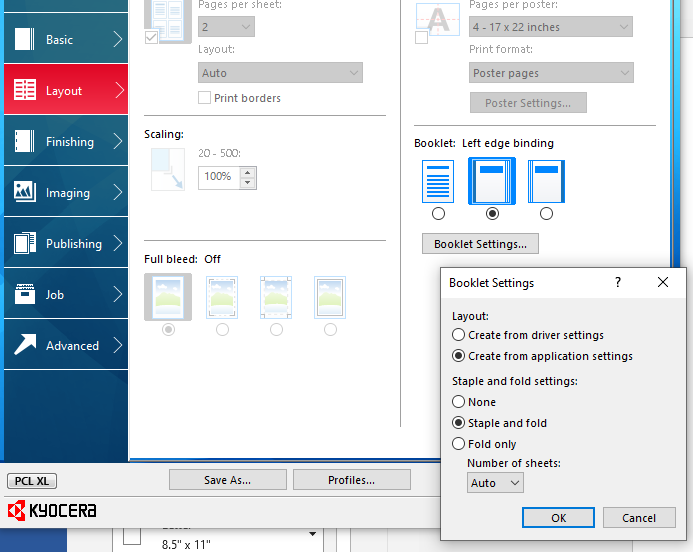 For years printing booklets has been a frustration, the reason? Many customers create the booklets that need to be printed from a preconfigured template inside Microsoft Publisher. This provides the end user with an easy way to select the booklets of their choice with correct page formatting, once the formatting is done then the final design and content is created.
Once the booklet is exactly how the end user wants it then the frustration of printing the booklet begins. Why? When printing on most copiers the end users will select booklet mode, by doing this the print driver is being directed to print a booklet. The outcome is called "doubled – down" meaning the final format output is a booklet of a booklet. Many competitors' copiers without this feature would have the customer break the booklet down to single pages so the print driver could print the document in booklet form.
Kyocera's, KX Driver has a unique feature to solve this problem. Now end users have a choice on how to create their booklets. Users are able to have the KX Driver format their pages as a booklet or they can select a button from a drop-down menu in the KX Driver to use the formatting from their applications settings. Printing problem solved and frustration eliminated!
For more information on the additional benefits of Kyocera's KX Driver contact us at 800-529-1950 or send us an e-mail at [email protected].