Four Security Features of the NEW Kyocera Evolution Series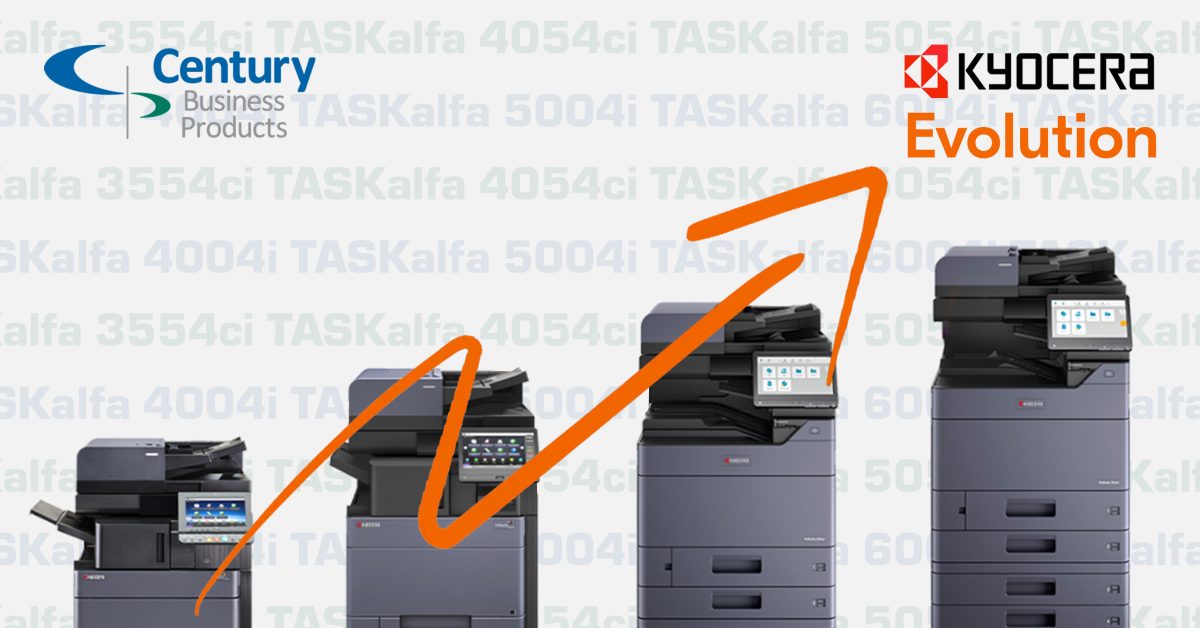 If you've been on the fence about upgrading your copier or printer fleet, now is the time! The latest and greatest, Kyocera Evolution MFPs, come standard with the most up-to-date security. In the age of technology, cybersecurity is something your business should take seriously.
Here are four security features of the Kyocera Evolution Series:
1) End-of-life sanitization compliantly removes data when you choose.
If your business often handles sensitive data, end-of-life sanitation will delete any data stored on the copier hard drive. This ensures that the data is no longer accessible through the MFP.
2) The Evolution Series detects unapproved changes or access.
Detecting unapproved changes or access keeps your device and files safe from unapproved applications, malware attacks and code changes. If unauthorized changes are requested, you are alerted and able to take action before it's too late.
3) Set up MFPs with the highest level of protection quickly and easily.
With Kyocera's self-dubbed K-level security, you have the best protection right away. No need to worry about using your new MFP before installing your business's appropriate security measures. Your MFP is ready to be used and protect your data from the start.
4) Our complete security stops hackers through encrypted networks.
With IP addresses and wireless networks covered, hackers will face extreme difficulty at entry point. Your employees will be able to collaborate with confidence, sending and receiving documents without worrying about prying eyes intercepting them.
Kyocera's K-level security standards will keep your business's data safe. Taking cybersecurity precautions helps boost your reputation as a reliable and compliant company.  If you want industry-leading security starting on day one, contact Century Business Products to learn more about the Kyocera Evolution Series.