Going Above and Beyond at Work and in the Community
Mike Johnson, one of Century's technicians from Sioux Falls was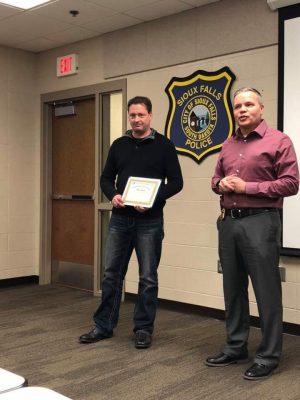 awarded the Outstanding Citizen Award from the Sioux Falls Police Department in November.
Johnson noticed an individual who had drove his vehicle directly at officers to avoid arrest, abandon his vehicle and flee to an apartment complex. Mike contacted police and let them know the whereabouts of this person. This decision to get involved was instrumental in the subject capture and recovery of crucial evidence.
THANKS MIKE AND CONGRATULATIONS!!!