How eGoldFax Secure Cloud Fax Service Benefits Your Industry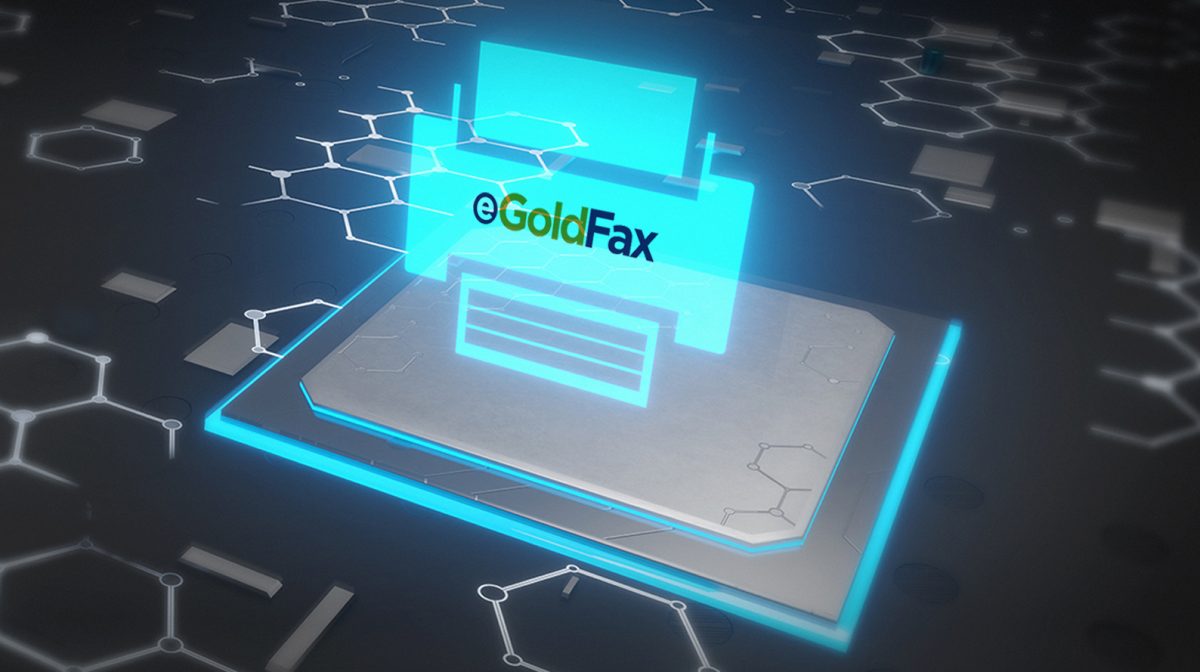 Faxing became an office staple in the 60s. Although technology has advanced, many industries still rely on faxing for certain communications. Utilizing a cloud fax service offers advanced security, scalability and reliability. Education, health care and financial services industries can all benefit from implementing eGoldFax Secure Cloud Fax.
Traditional Fax Security Risks
When considering your traditional fax machine, answer these questions:
Can you prevent unauthorized viewing or receiving of faxes?
Are paper documents exposed on shared fax devices?
Do you have a secure & reliable Archival and Storage policy?
Can you report on all fax transactions and reproduce all fax pages when needed?
Do you have problems with call failures, incomplete pages or delays with your VoIP phone environment?
Cloud-based faxing picks up the slack where a traditional fax machine lacks. eGoldFax Cloud Fax Service allows organizations to send and receive faxes with increased security, privacy, traceability and reproducibility to meet company and legal policies and improve productivity.
1.     Cloud-based faxes are encrypted, ensuring security, privacy and compliancy
2.     The secure storage system allows faxes to be accessed by the appropriate parties only
3.     eGoldFax does not use a phone line to send and receive faxes, allowing you to use it at home or from the classroom, clinic or office
4.     Provides for the elimination of analog fax lines and costs associated with long distance
Cloud Faxing for the Education Industry
The Family Educational Rights and Privacy Act (FERPA) is a law to protect the privacy of student education records. The Protection of Pupil Rights Amendment (PPRA) also applies to the protection of students' privacy in examination, testing or treatment. The security and privacy characteristics of eGoldFax help schools ensure compliance with FERPA and PPRA.
Cloud Faxing for the Health Care Industry
The Health Insurance Portability and Accountability Act (HIPAA) established standards for the use and disclosure of an individual's health information. eGoldFax's Secure Fax Archive meets these requirements by retaining sent and received faxes for up to 10+ years as encrypted PDFs that can be reproduced if needed.
Cloud Faxing for the Financial Services Industry
Financial Services is one of the most heavily regulated industries in the US. The Payment Card Industry Data Security Standard (PCI DSS) is designed to ensure all entities that store, process, or transmit cardholder data maintain a secure environment. eGoldFax's cloud platform provides 90+ compliance certifications including PCI DSS Level 1. Cloud-based faxing is your go-to when needing to communicate private data securely.
Let eGoldFax Help You
The industries of education, health care and finance all have strict regulations and policies. eGoldFax's security and reliability not only benefit these industries, but companies in any industry. Don't let traditional fax machines get in the way of meeting your company's requirements and achieving success. Contact Century Business Products today to get started.