Information Technology for Midsized Businesses: Does it Matter?
Without a doubt, the integration of information technology (IT) is vital for a firm's growth. IT supports scalability—while also providing the means to navigate increasingly complex business processes, logistics, and models.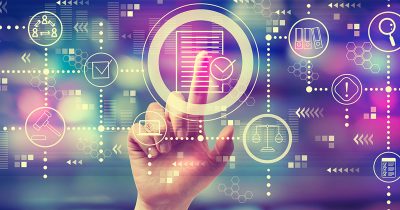 To stimulate business growth, the experts at Century Business Products help customers blend information technology with the organizational structure. In most cases, this may involve the following processes:
Business Strategy: supporting the firm's key economic and competitive channels with a data-driven vision to direct business success.
Technology Implementation: prompting prerequisite process alignments in software and systems.
Profitable Sales Growth: helping the company to scale up at minimal incremental costs.
Ideally, the design and implementation of IT infrastructure critical to the management of a particular business process directly impact its IT capacity demands.
Benefits
Not only does an IT audit from Century Business Products help reinforce scalability in business processes, it also helps companies in the following ways:
Enhancing process knowledge alongside process standardization— allowing companies to preside over the complexities associated with growth.
Streamlining operations without the need to significantly add staff.
IT bonds well with business flexibility needs, allowing companies to take advantage of opportunities or to react quickly to external risk factors.
When companies merge their business processes with their IT strategies, they find it easier to navigate the increasingly complex business environment—allowing the business to grow its revenue and profits faster than its competitors.
Bottom Line
Information technology does matter and is an indispensable feature in the long-term health of a business. IT also adds to the ability of a firm to thrive and instigates growth.
Ask the IT specialists at Century Business Products how to integrate information technology in your company.