Integrating IT into Your Office Equipment: Understanding the Value of Managed IT Services
Managed IT services providers (MSPs) are among the IT service providers (ISPs) that are becoming increasingly popular among small businesses. According to a recent Clutch.co survey, 69% of small businesses already use at least one type of ISP. It's easy to understand why small businesses can benefit from using ISPs that best fit their needs.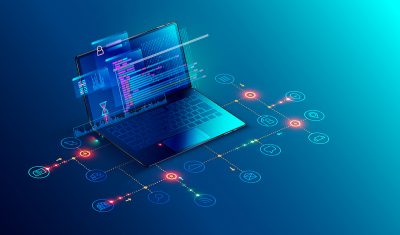 Managed IT Service Providers Differ from Other IT Service Providers
The main idea behind using managed IT services is that the burden of maintaining IT is transferred from the customer to the external provider. The provider charges a fixed monthly subscription fee and commits to providing predictable IT service. The customer owns the equipment that the service is provided for. 
Other types of ISPs provide break/fix IT service and bill the customer at the time of repair. Sometimes an ISP uses an on-demand outsourcing model in which a company pays for a fixed number of repairs or other services. In both cases, the coverage provided by the ISP is based on a reactive approach.
The Advantages of Using Managed IT Services
As a small business owner, you might wonder why managed IT services add more value than other types of IT services. If you're thinking about integrating IT into your business's office equipment, consider this list of special benefits that partnering with a managed IT services provider offers:
Smooth IT integration.  Interoperability issues with your office equipment will no longer be an issue, thanks to your provider's expert integration knowledge.
Proactivity. Avoid catastrophic downtime because your servers and other primary infrastructure equipment are monitored on a consistent basis. 
Predictable services. You no longer have to guess when your IT team is going to maintain or fix your equipment.
Cost savings/ROI. Keep the cost of IT labor down and know what to expect for IT fees every month. 
Enhanced, reliable security. Be confident that you are protected from hackers, malware and other cybersecurity issues 24/7.
Use of technology as an operational expense. Because today's technology changes so rapidly, the monthly fee structure makes more sense for your budget.
Scalability. If your business is growing, managed IT services will scale your IT along with it.
Better use of your IT team. Your IT team is freed for other strategic work.
Access to the most up-to-date technology. Managed IT services will keep your technology current.
Peace of mind. No more worries about your day-to-day IT operations.
The reasons for using managed IT services are compelling. Partnering with an MSP stands as the best option if you want reliable, secure coverage of the technology that is integrated into your office equipment. Century Business Products serves all of South Dakota, parts of Iowa and Nebraska. To learn more about how we can implement a managed IT services solution for you, please contact us today.