Kyocera Innovate 2018 Highlights: Century Business Products' Success with KFS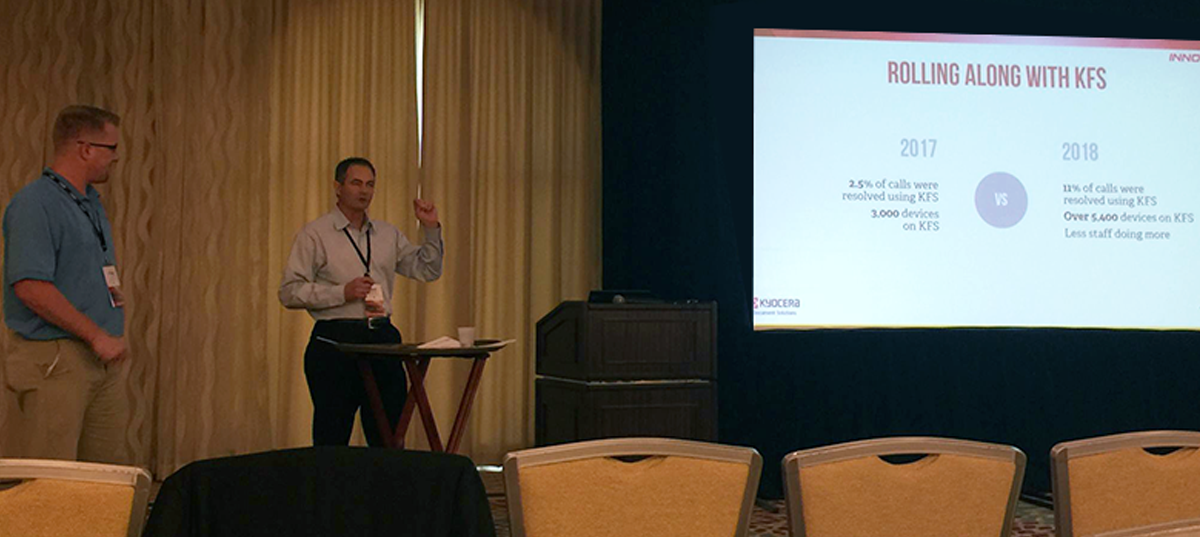 During the Kyocera Innovate 2018 Dealer Conference there were many great educational seminars available for dealers to attend. One of those seminars was on Kyocera's proprietary service software KFS (Kyocera Fleet Services).
KFS is a powerful service software that allows Century's technicians to proactively monitor our customers Kyocera hardware for potential problems. In many cases we are able to resolve the issues remotely, without the customer even knowing we have taken care of an issue. In some cases a technician would have had to travel an hour or more just to get to an account and resolve an issue.
The power of KFS allows us to be able to resolve most issue in less than fifteen minutes. With the ability to offer a remote service Century is delivering a superior, proactive service experience for our customers. By keeping our customer up and running they are able to remain productive and keep their offices running efficiently and smoothly.
 
Get in touch to learn more about what Century and Kyocera's robust hardware and software offerings can do for you.