Kyocera Nation's Best Service Technician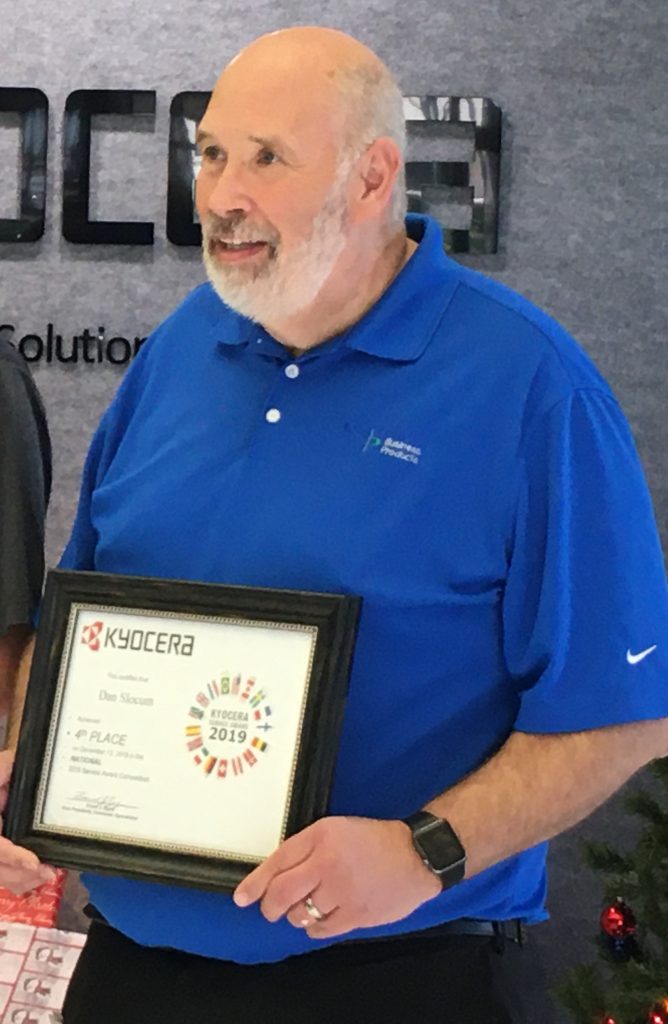 Century Business products is excited to announce that Dan Slocum from ourPierre office has qualified for Kyocera's,"Nation's Best Service Technician" contest.  If you remember, Dan made it to national finals last year in Dallas.
There are five technicians from our region moving on to the 2020 Regional Round.  They will compete on Friday, November 20th for Gift Cards ranging from $500 (1st Place) to $100 (5th Place). 
The 1st Place winner will move on to the Final Round in Dallas.
Century Business Products has won this contest four times since it started in 2009. If you look at the years that we had a technician win, (2009, 2012, 2015, 2018) looks like it's time for another win.
This is your year Dan! We wish you the best of luck!