Kyocera's Touchless Copier Functionality In the Palm of Your Hands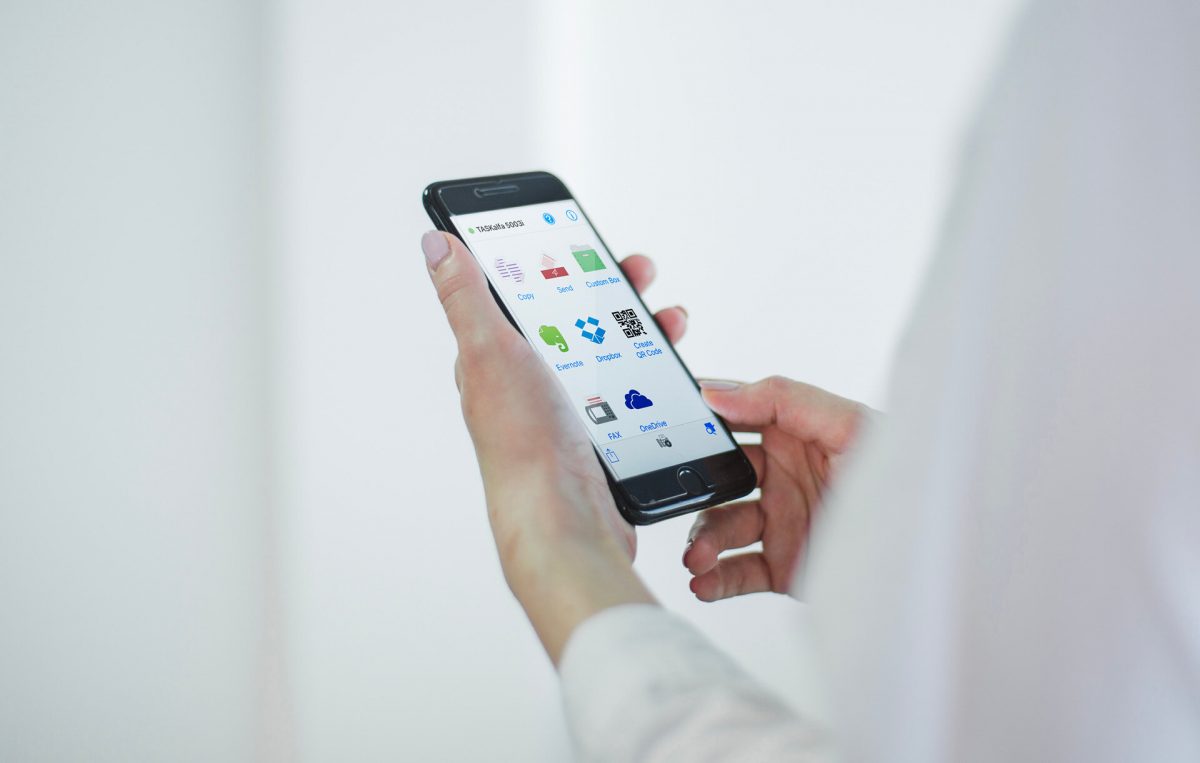 Businesses and their employees have been looking for ways to provide a safer office as they return to the office during COVID-19. Century Business products has customers asking if there is a way to operate the copier without touching the control panel. The answer is YES! There are numerous applications available for Kyocera's product line to streamline capture, distribution, mobile connectivity, cloud printing, doc management, network device management, cost control and security. The application we recommend for touchless control panel operation is called MyPanel, and it's a free download from your mobile app. store.
MyPanel allows copying a document on the glass or from the document feeder right from your mobile device or tablet, it allows scanning and sending documents to an e-mail, shared folder, Dropbox, Evernote or OneDrive. Users can scan a document and fax to a number or address box.  There are many other features MyPanel can offer that may provide more security and efficiencies within your business.
For more information on MyPanel contact Century Business Products at 800-529-1950 or e-mail at [email protected].