LSS Recognizes Matt Peterson for Mentoring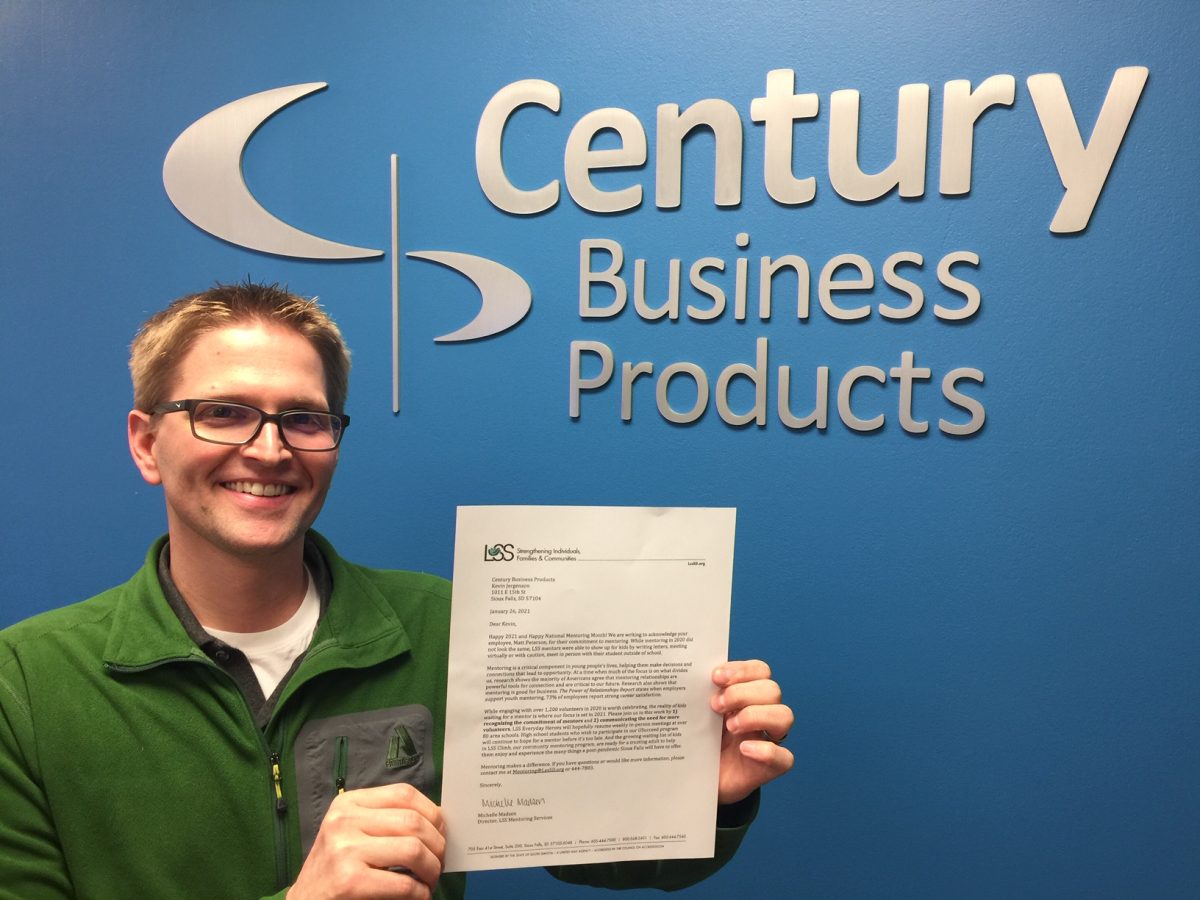 Century Business Products received notification from LSS recognizing Matt Peterson for his commitment to mentoring in 2020. Matt who is Century's Software Support Specialist, has been mentoring since 2016. This past January marked National Mentoring Month and despite the circumstances this year, the program moved forward even during difficult times.
Matt was referred by a person in his church in 2016 to think about the program, after going to some training sessions, he decided to get involved. Matt started mentoring a kid that was in Kindergarten and has been dedicated to the same person going on five years. Just being there for this young person is so rewarding. They meet during lunch at school, played games, did activities or just talked. Matt said, "teachers in the school mentioned they could see the benefits of mentoring in the child's behavior three weeks after the program started, attendance was considerably better, and class participation was greatly improved. Knowing I was making a difference for this one person is extremely gratifying!"
Mentoring is critical for young people, helping them make decisions and connections that lead to opportunity. While there is so much divisiveness today, research shows the majority of Americans agree that mentor relationships are powerful tools for connection and are needed. Research also shows that mentoring is good for business. The Power of Relationships Report states when employers support youth mentoring, 73% of employees report strong career satisfaction.
Making a difference, that's what it's all about! Century Business Products congratulates Matt for making a difference in the Sioux Falls Community. All team members are encouraged to give of their time and talent to the communities they live and work, for more information on joining the Century Business Products team. Send an e-mail here, go to our contact us page or call 800-529-1950.