Meyers Retires after 15 years with Century
Century would like to announce the well-deserved retirement of Steve Meyers effective April 29th, 2016. During Steve's 15 ½ years with Century he serviced our northwest Iowa territory and became a trusted and reliable face for Century customers.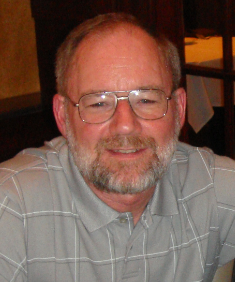 THANK YOU Steve Meyers for your many years of service with Century. You have been a shining example, representing the values and culture that Century strives to set forth.
DID YOU KNOW?
Steve is a 1972 graduate of Dordt College and from 1972 to 1990 he was involved in JR High education and was a school Administrator for four different Christian Schools.
He began his office equipment career as an employee (technician) for Standard Business Systems and was there for over 10 years.
In November of 2000 Steve became an employee of Century when Century acquired Standard Business.
Steve has been married to his wife Jan for 44 years. They have raised three sons and one daughter.

We have big shoes to fill, but not to worry Jim Wynia, a star Century team member of 2+ years is certainly capable and has graciously accepted the northwest territory that Steve currently covers.