PaperCut MF: Optimizing Your Print & Copy Needs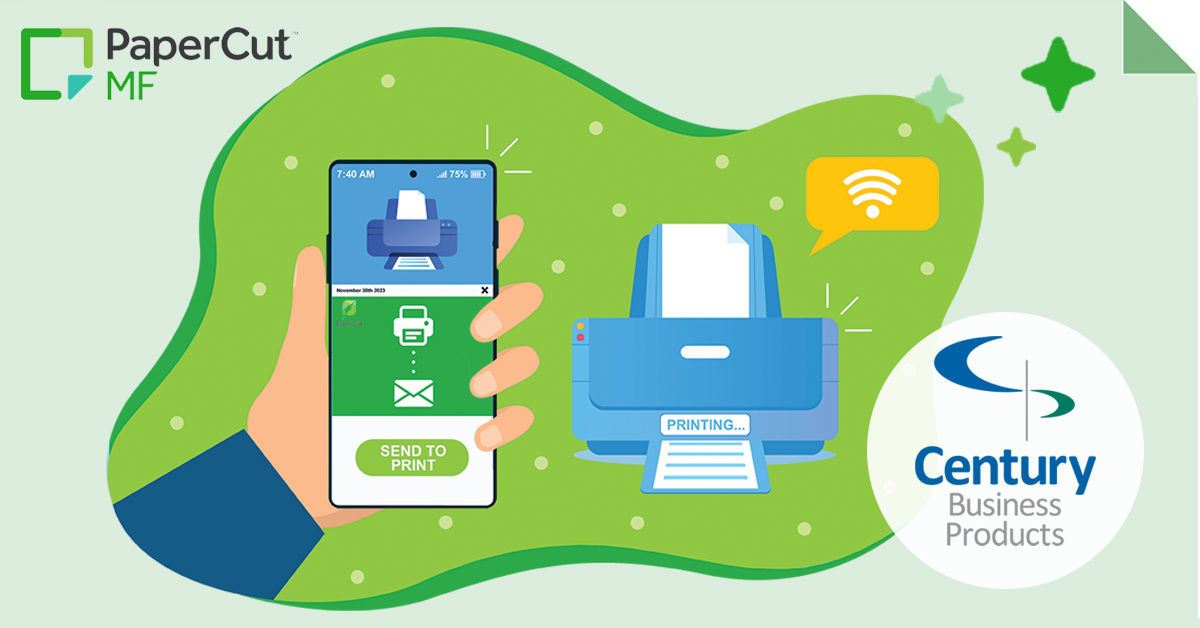 Kyocera and PaperCut MF
Printing, scanning, copying and faxing documents are integral to any business. When it's time to print or distribute in bulk, this task can often be as costly as it is tedious. PaperCut MF streamlines the process, providing you a smooth-running and cost-efficient alternative. This high-tech and intuitive software pairs with your Kyocera devices to enable full control over any printing and scanning needs. This cloud-based software can reduce your office waste and optimize your documentation management, benefiting your business. With features like integrated scanning, optical character recognition (OCR) and print archiving, PaperCut MF is key to leveling up your cost recovery.
How PaperCut MF Benefits Your Business:
1. Mobile Management and Seamless Integration
The integration of PaperCut MF is a simple process where the software will automatically sync to your devices and configure within your existing database. With the software installed, you'll have full control over your business documentation in one place. This makes it easy to print, scan or send out documents straight from the office or on the go via a mobile device. You'll have access to the software from any synced device at any time. 
2. Reduces Waste and Energy Consumption
The software allows you to compile your documentation into PDF documents that don't require the use of paper. This will allow you to send out information straight from your synced device. In addition to this, PaperCut MF gives you full control over paper usage with implemented quotas and restrictions. You can view statistics of your paper usage and monitor what documents are being printed out and when. 
3. Provides Additional Security
PaperCut MF protects your database with optimized security measures by allowing access only to those with viable card authentication, user login or business ID. All integrated data is protected from breaches with endless encryption on every active document. 
4. Lowers Costs
The natural reduction of your paper waste and carbon footprint with the use of PaperCut MF automatically saves your business money. You'll spend less on paper, ink and cartridges, which can add up significantly over time. 
Get Started with the Right Provider 
At Century Business Products our vision is to be the best business partner through the technologies we provide and the employees that represent us. Along with innovative software solutions like PaperCut MF, we also provide a full line of Kyocera office equipment including printers and scanners for any size office or budget. Contact us to learn more and get started with a custom analysis of your office needs.