PaperCut MF – The Easy Way to Manage Copying and Printing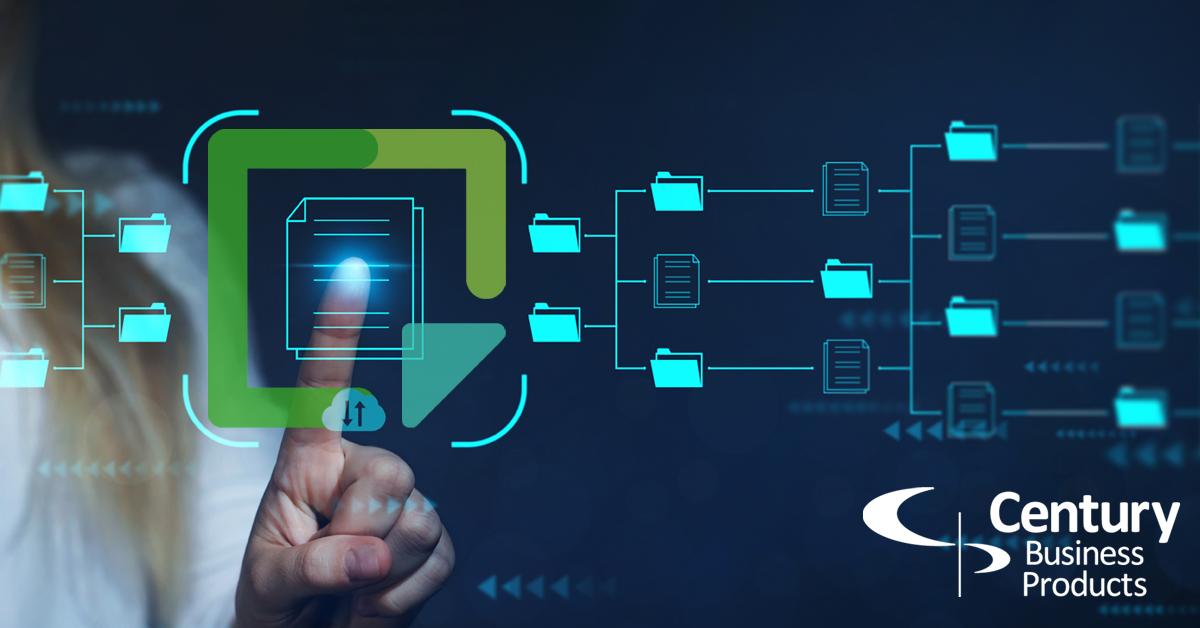 What is PaperCut MF?
PaperCut MF is an on-premise or cloud-based software that helps businesses efficiently manage the copying and printing of documents. It's designed to save time, money and resources by reducing manual work in the office. By combining this software's power with cloud computing's flexibility, PaperCut MF is an optimal solution for today's office environment.
How Businesses Can Integrate PaperCut MF with Current Tech
PaperCut MF is a fully consolidated solution that integrates seamlessly with your existing tech environment. Century Business Products will install and configure this solution quickly and easily in your company's printing environment. Once the platform is installed, it will automatically connect to the database and begin collecting data. The data collected by this software can then be analyzed by an administrator who will be able to adjust based on what they find in their analysis. CBP can help with the analysis and make suggestions for improvements to provide more efficiencies for cost containment, unique printing solutions or client billing recovery.
PaperCut MF allows users to send documents directly from their computer and enables them to scan and save documents either on a physical device or upload them straight to the company's web-based document management system.
PaperCut MF Saves Businesses Money in Five Ways
1. Save on Printing Costs
Printing is a costly process for most businesses. Paper and ink are expensive and it takes a lot of time to print documents. PaperCut MF allows creation of documents as a single PDF file quickly and easily. These documents can be released at any copier or printer, if the print job isn't released during a certain time, those documents will automatically be removed from the server, no more documents sitting on the copier or placed in a box in the workroom for retrieval. This technology reduces the number of copy/prints thus reducing toner or ink usage and saving your business money.
2. More Security for Your Business
PaperCut MF provides controls on all aspects of printing and scanning. Scanned e-mail documents will include the sender's name instead of a generic title from the copier providing more accountability with your team members. Documents being sent out directly to a customer will have a higher percentage of making their destination rather than being sent to a spam folder.
Did you know large numbers of documents are being scanned for archiving purposes? A single scan can save up to 50% of total paper consumption in an office environment where there is heavy usage of printed materials.
3. Lower Energy Consumption
If you want to reduce your company's carbon footprint, then using this software is a great way to do so. The software reduces energy consumption by producing fewer printed documents. It also reduces paper waste because it allows users to reuse their documents repeatedly. Less printing and copying time also means an overall decrease in electricity being used by your copier or printer.
4. Reduce Waste
Paper waste accounts for 16% of landfill solid waste. To help reduce waste, PaperCut MF intercepts print jobs on the print server and analyzes them, applying rules to enforce your print policies. The software helps reduce waste by automating the production process and eliminating manual work where possible. You can also reduce your paper waste by:
Monitoring paper usage across your office (e.g., copying, printing)
Managing your print queue for better efficiency
Collating print jobs for reporting purposes
Managing your supply chain to reduce waste
5. Save Space and Resources
PaperCut MF will allow companies to reduce the number of copiers and printers they currently have; this is due to documents being securely held on the print server until released. There is no need for standalone printers in offices due to confidentiality concerns. PaperCut MF is also easy to deploy and manage across a network of any size providing your IT Department more time to focus on more urgent business needs.
Choosing a PaperCut MF Provider
Century Business Products is an authorized dealer who will help integrate the program into your organization seamlessly. Century has implemented numerous software packages into legal offices, schools, universities, banks, municipalities, real estate offices and more. You do not need any prior experience with this software because PaperCut MF comes with built-in templates that are ready to use and Century will be there to help with implementation every step of the way.
For more information on PaperCut MF call Century Business Products at 800-529-1950 or contact us for more information on how to get started with PaperCut MF.