Slocum wins Kyocera's Regional Best Technician in America Contest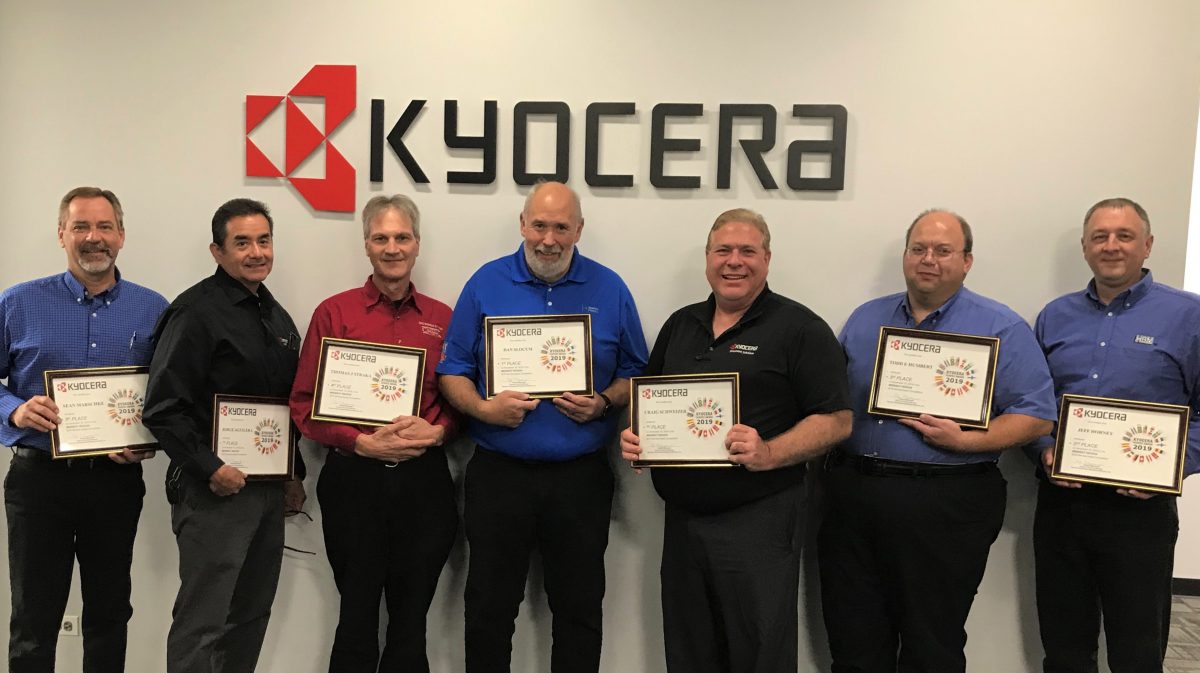 Congratulations to Dan Slocum (pictured fourth from the left) from the Pierre office for finishing 1st place at the Regional Competition for "Kyocera Best Technician in America." Seven technicians met in Chicago today, (November 15) to see who qualifies next month for the national contest held in Dallas Texas. Contestants go through a grueling written and verbal test from Kyocera's engineers, then a Kyocera machine is bugged and the technicians have to find what is wrong and explain how they were able to solve the problem. All areas of the contest are timed to help determine the winner in case of a tie.
Dan moves onto the national finals held in Dallas, Texas this December. He will be competing against the four other first place regional winners in the country for bragging rights as the top technician in the country and an all-expense paid trip to Japan.
Congratulations also goes out to Sean Marschke (pictured left) from the Rapid City office for finishing 5th place in the Competition.
Century currently has four Kyocera's Best Technician's in the country on staff since the contest began in 2009, the only dealer in the country with more than one winner.
Good luck, Dan!!