Southeatern Directions for Life Receives Donation from Century Business
A donation was presented to Southeastern Directions for Life. CEO Kris Graham said this will be used for a new gardening project set to get underway.  Additional dollars will be used to support projects for kids at many of their locations.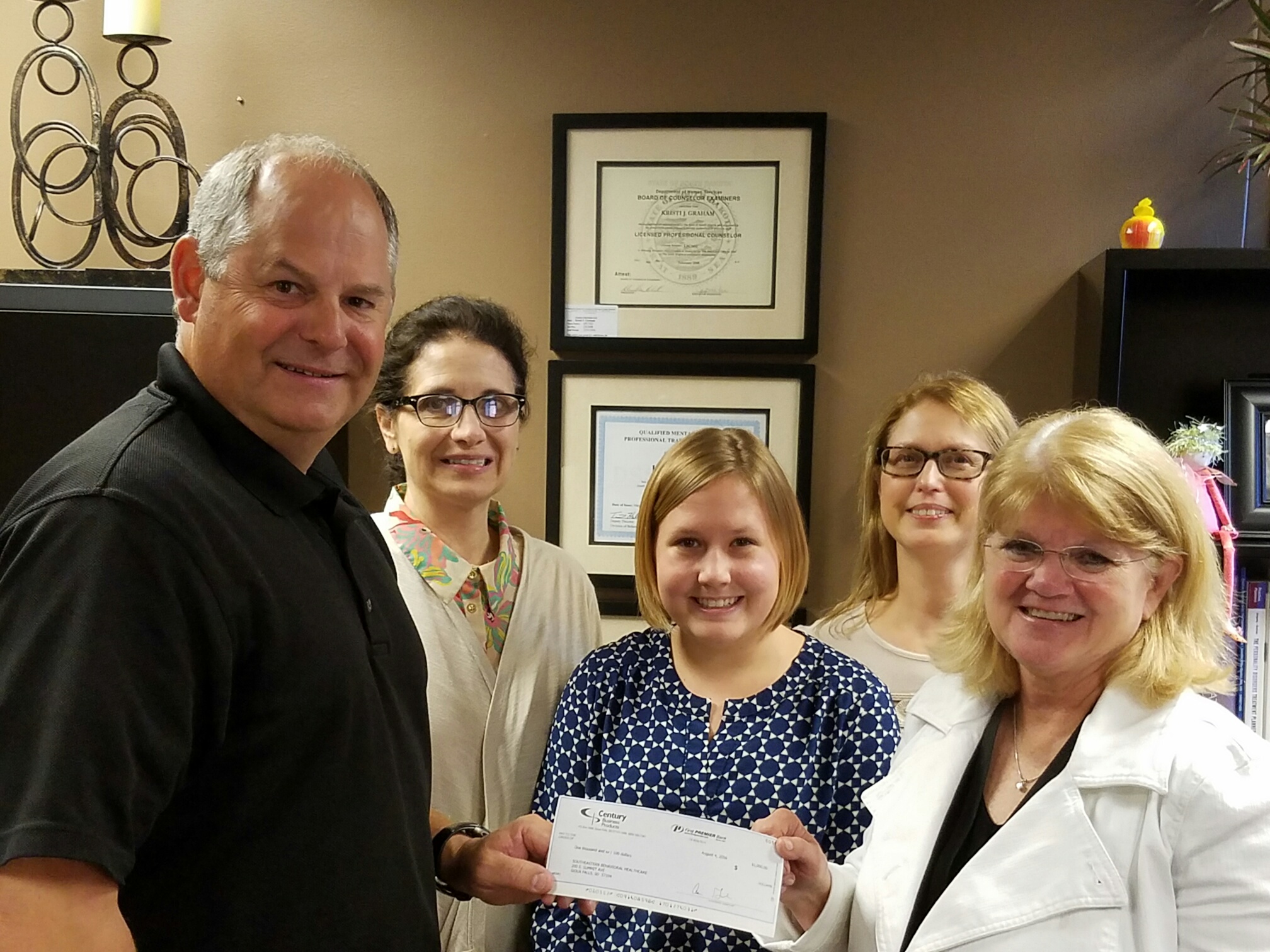 Pictured above Kris Graham, CEO of Southeastern Directions for Life and staff receive donation from  Century Business products, Kyle Ruhland.