Stop Ordering Pre-Printed Forms, Use On-Demand Form Printing with Prescribe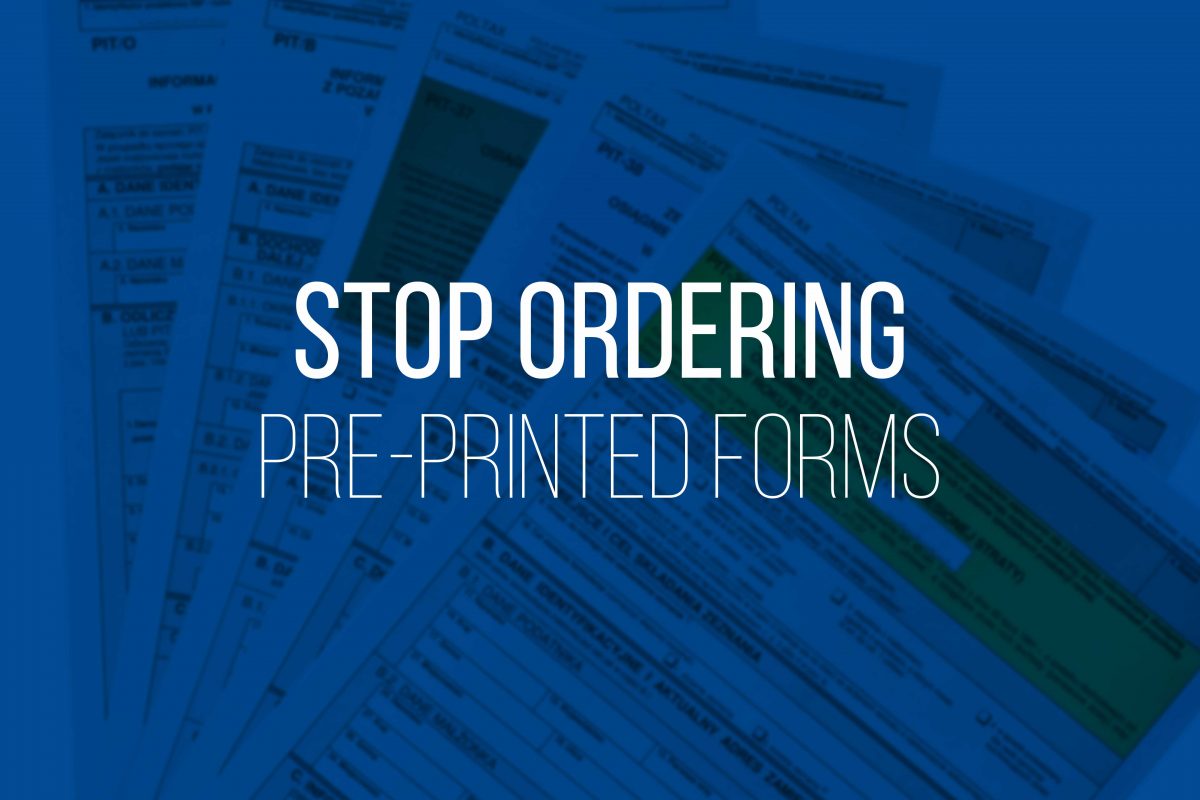 Forms are still needed in many businesses; most have been converted to electronic documents while other companies use preprinted forms with variable data being overlaid when printing. Stop ordering pre-printed forms, use on-demand form printing with Prescribe.  The Kyocera software allows technicians to create your forms digitally, placing them on a compact flash card or hard drive of the copier/printer for instantaneous release when printing variable data. Later in this article we'll go over some of the additional uses this technology can provide companies wanting more efficiencies within in their business and at the same time controlling costs.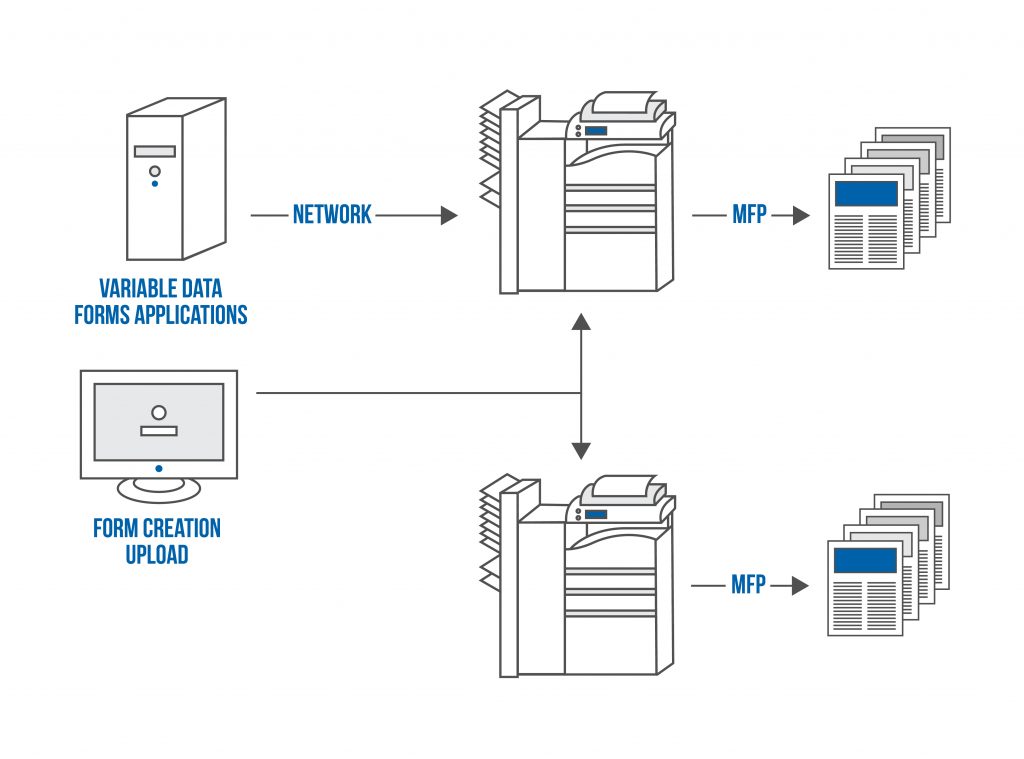 What are some Prescribe Benefits?
Form creation as previously mentioned eliminates the need to inventory expensive preprinted forms and cost associated with them.
If business critical information needs to be changed on the forms, it's as simple as manipulating the electronic document & uploading to the compact flash card on the device. Your business-critical documents stay current.
Prescribe eliminates the waste of stored forms being thrown away when a change is required, saving your business money.
Prescribe is on-demand printing from the copier/printer reducing bandwidth usage on your network. When printing to an electronic form, the content is sent from an end-user's computer, at the same time a command is sent to the copier/printer requesting the corresponding form to be retrieved from the compact flash card to be printed on.
Are there other uses for Prescribe?
If your business is using any pre-printed paper documents, those would be ideal for Prescribe. The multi-part forms still being used by some businesses would use on-demand printing, in fact if the forms need to be on different colored paper, a program can be included to automatically switch paper trays. This is a far more efficient way of printing than using the legacy tractor-fed line printers.
Tired of signing checks, then store the electronic signatures for check endorsements on the compact flash card. This solution allows businesses to print on check stock with the authorized signature placed in the appropriate location on the checks. Signature security isn't an issue, just remove the compact flash card from the machine to prevent any unauthorized access.
Prescribe allows the enhancement of preprinted letterhead too. This solution provides for flexibility and contributes to cost savings associated with eliminating expensive pre-printed letterhead. Vibrant color output from the copier/printer allows for more control while providing a more professional experience for your customer.
If your business uses AS400 or Unix systems, it's not a problem. Incorporating Prescribe commands into your businesses unique workflow allows for adjustments to the lines per page or font sizes. You dictate where you want data to be printed on a page, most AS400 or Unix systems provide printing without the use of the typical print driver.
Prescribe can be used to alleviate other printing problems. You can command end user controls for standard duplex or other features your copier is equipped with, create and store barcode fonts, incorporate plain paper gray bar printing, and more. The capabilities can be endless, depending on your companies printing practices. As discussed, there are alternatives to preprinting forms & providing on-demand form printing with integrated printing software like Prescribe.
To get more information on Prescribe, contact your Century Business Products Sales Analyst by calling 800-529-1950 or click on the Contact Us Page.