The Value of High Quality Printed Documents
High-quality printing is invaluable for businesses in a number of ways. If you want to establish professionalism across all of your documentation, the quality of your printed materials will be crucial. The following are some of the many ways high-quality printing can serve your business.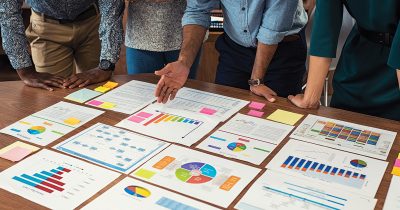 Increase Shelf Life
Unlike online marketing assets, printed materials are only relevant for a certain period of time without the ability to actively update them. Utilizing top-quality printed materials in your marketing could encourage people to comprehensively read them and even save them for later consultation. People often hang on to what appeals to them, and your printed documents are no exception.
Reach Wider Audiences
You're likely to attract more attention with high-quality printed materials, which your audience will likely remember more than a conventional email or other digital counterparts. Also, you may benefit from these materials by encouraging people to share them, which people will be more inclined to do if they're impressed with your presentation. In turn, you may find that your printed materials increase your reach as the word spreads regarding your printed campaigns.
Add Credibility
You can also increase your business's credibility with good printed marketing materials. If people are impressed with your postcards, infographics and other materials, they're more likely to remember your business and are also more likely to do business with you. People will be able to take your business seriously if they see that you take marketing seriously.
Ultimately, with high-quality printing you can stand out from the competitors who are likely relying on digital marketing, while leaving your audience impressed. If you would like to start producing top-quality printing for your business's marketing materials and see the benefits, contact us to learn more about our reliable printers and other cost-effective printing products which can give your company everything it needs for consistent quality and efficiency.