What's New with PaperCut! Control Paper Cost with Print Rules
Controlling printing cost on printers and copiers is basically non-existent. Companies purchase copiers and printers, set them up and then don't account for who is or what documents are being sent to the devices. Did you know you're wasting money?
The cost is only pennies per print, but that adds up when you think about the waste associated with the prints. Its estimated that nearly 20% of all prints are considered waste and are placed in a recycle bin, lost or not even used. If you add up a day's waste over a year's time, the cost is considerable.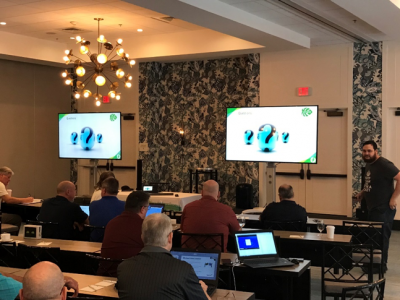 What can be done?
Implementation of software can be used, the major player in the industry is PaperCut, a rules-based print management software. The administrators of Papercut can set rules up to remind users to duplex, automatically route large print jobs to the cheapest operating printer or copiers, discourage printing of e-mails, default printing to black, only allow certain departments like marketing to print color and delete duplicate print jobs. One of the biggest advantages to Papercut is the Find-Me Printing feature, a secure release Printer Queue that allows users to print then walkup up to any capable device, release their jobs throughout their facility. All while tracking and monitoring the users to promote a more responsible print environment.
Understanding all the capabilities and to understand where PaperCut is going with their printing software, I went to the EcoPrintQ summit in Florida this past January. PaperCut presented the first day. They were happy to announce a 21% company growth in 2019 over the prior year. The following are bullet points on enhancements to their software which companies should be aware of:
Papercut's newest feature –(Print Deploy) Print Drivers cloned and distributed to end users based on user login, if your business has multiple shifts and computers being shared, the print features for each end user will follow based on the end user's login.
There is tight integration with Google's G-suite
Papercut's Mobility Print, a free mobile printing application for users to print from Windows, Mac, IOS, Android and Chromebook. This app will allow any operating system to print wirelessly to any printer. This will help with anyone using Google Cloud Print that will end at the end of 2020
Implementation of Papercut Pocket (beta) A cloud-based print release for offices with no servers.
The second day was reserved for EcoprintQ and focused on the technical aspects of PaperCut, panel discussions and integrated scanning capabilities.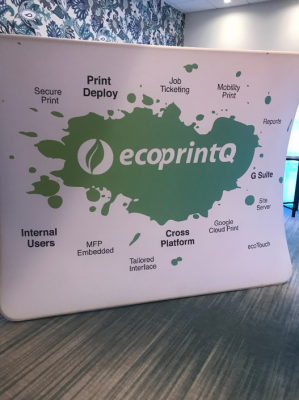 It's interesting to note that a majority of this software in Century's region is being implemented by schools, the one group getting the most out of their budgets.  Managing the documents being printed in your office is good for the environment, its good for business and its good for the bottom line.
Don't Accept Wasteful Printing! Track It, Monitor It and Measure It!
Call Century at 800-529-1950 or e-mail the [email protected] to find out more about managing your printing cost.
| | |
| --- | --- |
| | Written by Craig Doeden: As Solutions Manager, Craig is passionate about educating and providing our customers with the best technology available. He has been with Century Business Products for over eighteen years, starting out in the service department. He is the only two time Nationally Awarded Winner of Kyocera's Best Technician in the Country. Understanding the integrated software on the copiers was a passion that transformed his job from hardware to software. Being able to understand and implement our manufacturers scanning software, Document Management systems and controlled printing software is a few reasons Craig is the best in our industry. |