Why Businesses Invest in Wide Format Printers
Even though we've heard about the increasing popularity of digital marketing and how it's going to replace traditional marketing, sales figures have proven otherwise. Print marketing still remains one of the most effective forms of advertising, and the sale of wide format printers is expected to reach $7.2 billion by 2022.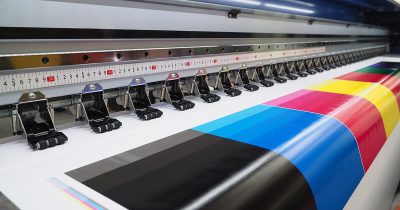 What Is a Wide Format Printer?
A wide format printer is a printer that is capable of printing materials beyond even 11 x 17 paper. Century Business Products carries a range of wide format printers that print up to 60-inches! That kind of size limit gives you a lot of flexibility with regard to advertising materials, especially posters and banners.
What Are the Benefits to Your Business?
Outsourcing your printing job can consume time and resources. Businesses that need printed materials on a regular basis should really consider investing in a quality wide-format printer. The investment will pay for itself over the long run. Here are some of the benefits of owning a wide format printer from a business's point of view:
No longer pay for expensive outsourced printing jobs
Complete control over what is being printed
Save time. No more waiting, since you can print on your own time now
More flexibility in design modifications
Improve brand awareness
High-quality image printing at your fingertips
Cost of these devices have become very affordable
As a number of wide format printers are capable of printing on a variety of materials besides paper, your choices are virtually limitless. From vinyl, wood, fabric, ceramic to foam, there's nothing you can't print on. Let your creativity run free and whatever you can imagine, you can print.
Don't limit your marketing department with a standard printer. You'll be amazed at how much you can achieve with a wide format printer. And it's not just about marketing. Companies in a wide range of industries such as architecture, construction, manufacturing, healthcare, and especially the government rely on wide format printers as an integral part of their work.
If you are considering cutting printing costs and improving your brand awareness, contact Century Business Products today so we can help you choose the right wide format printer that suits your needs!