Windows 10 KB5000802 Automatic Security Update Causing Printing Errors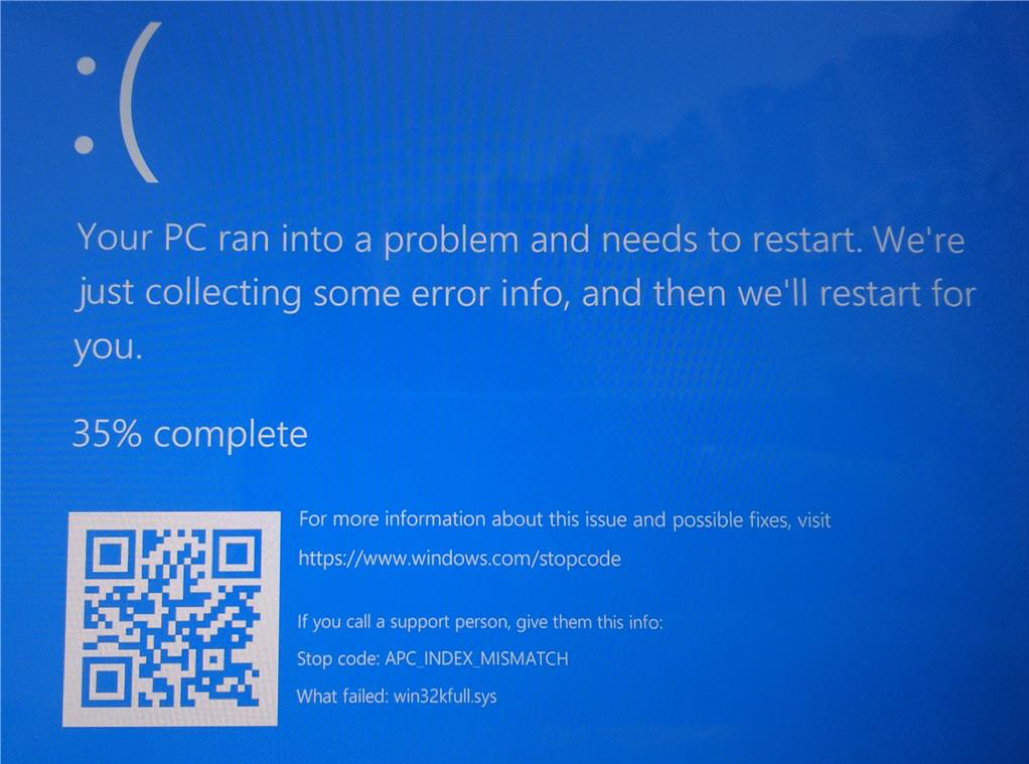 In the past twelve hours there have been reports of issues with Windows 10 KB5000802 (March 2021 update) automatic security update. Century Business Products has received numerous calls dealing with the updates causing the Blue Screen of Death errors when trying to use your copier or printers. This update is automatic meaning it's been downloaded and installed automatically on your computers. This problem is reported to be affecting many manufacturers including Kyocera, Ricoh, Zebra and others.
The problem appears to be more prevalent with Windows 10 simply crashing when users try to print via Notepad, Office and other apps. This happens only when your device is using an affected printer/printing driver. It's not clear how many machines were affected by this problem, but we've had numerous reports of error popping up throughout the day.
Windows 10 KB5000802 causes win32kfull.sys BSOD
On Reddit, several IT admins have also confirmed that Windows 10 KB5000802 broke printing for their clients. Right now, the best way to solve the problem is by removing the cumulative update. Removing the wusa /uninstall /kb:5000802 seams to solve the problem, be aware that Windows 10 2004 and 20H2 seems to have identical BSODs.
Best fix for win32kfull.sys BSOD after March 2021 update
At this time the recommended fix for BSOD is to simply roll back to an earlier restore point on the PC or uninstall the update manually. To uninstall the update, follow these steps:
1.    Open Settings > Update & Security > Windows Update.
2.    Click on 'View Update History'
3.    Click on 'Uninstall updates' link.
4.    Locate the update and click on 'Uninstall'.
Century Business Products recommends the following to fix for the Windows 10 issue when blue screen comes up when trying to print. Remove the security patch or attempt to re-install the patch and reboot. Remember, Microsoft is aware of the situation and working to fix the update.
This article is to help customers with a problem we've been alerted to from Microsoft. Looking for more information on products and service provided by Century Business Products, contact us at 800-529-1950 or click here.