Change Without the Pain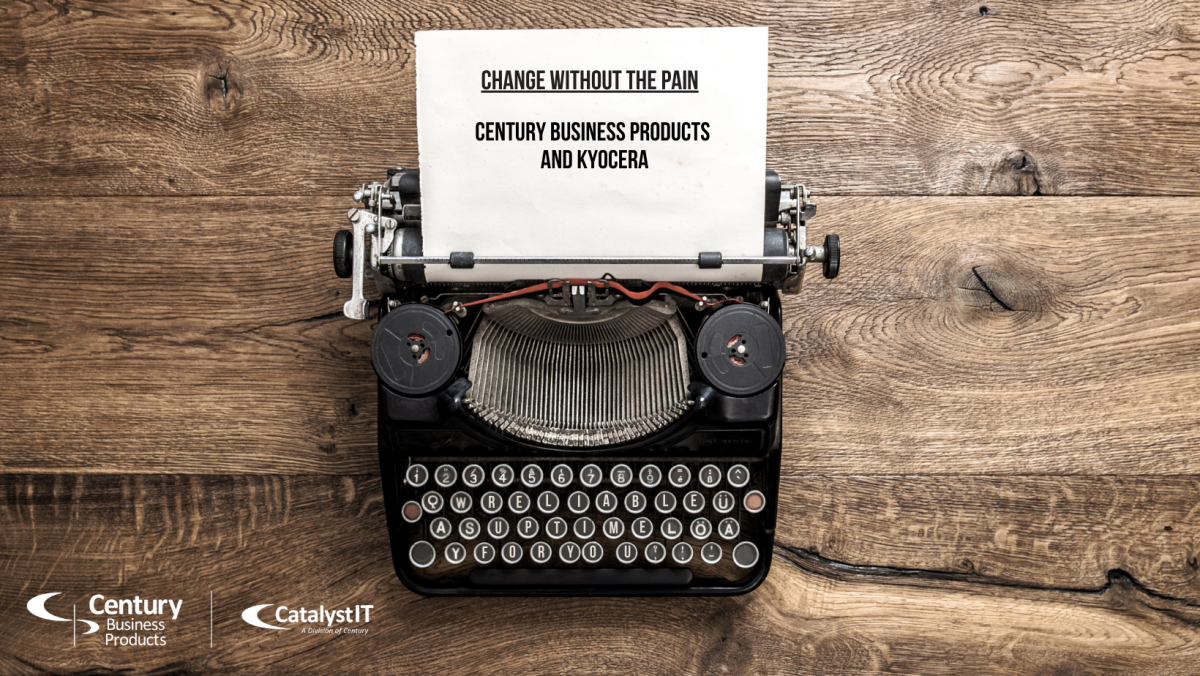 You're loyal to your favorite brand—72% of U.S. consumers are—and your favorite machine is getting antiquated. You just can't keep up with the demands. You decide to be proactive and upgrade your product. You get your new machine, the color is the same, the logo is in the same spot, you plug it in, turn it on, and you realize you don't recognize a single thing about it. Change causes pain.
 
The touch pad is completely different, the perfect level tray is practically impossible to find. The new machine is entirely unrecognizable.  
 
If you have ever worked in an office, you've probably experienced something like this, the pain of change. Products from one version to the next are often completely new, from the iPhone 8 to the iPhone X, from Windows 7 to Windows 8, from one copier to the next.  
 
Kyocera's copiers and printers have had a lot of consistencies over the years. Redesigns are very subtle, making it easy for end users to operate and IT departments to manage. Kyocera's products are recognizable across the board, from one line to the next. Your servicing dealer, Century Business Products, is a "single-line dealer," which means you will have consistent service from our seasoned technicians, and you'll never have to unbox a device ever again. Read more on how we do change without the pain.
    
Kyocera & Consistency 
  
Kyocera's likeness of all lines has numerous benefits that all come down to one goal: helping the customer.  
   
Ease-of-Use 
Ease-of-use is a priority for many brands and manufacturers. Kyocera provides continuity across the copier fleet, allowing consumers to skip the re-learning process, and move right towards productivity. The unified print drivers have looked and operated with consistency for years across the entire fleet of copiers & printers.  The operation panels are consistent across the fleet, the accessories are the same and the integrated scanning solutions have been designed with uniformity in mind. Customers should not have to read the manual to learn how to use the basic functions of the devices. This becomes extremely important for companies with team members working in different locations on a daily basis. 
 
Fewer Surprise Issues  
Knowing the product's ins and outs means you know what to expect. Every time Windows does a new update, you can expect bugs and issues that you would have never experienced on the older version. Kyocera's likeness of all products means that those "giant leaps" won't happen.  
   
Century Business Products & Efficiency 
 
Century Business Products is a single-line dealer, which means we only deal with one manufacturer for our office equipment. Kyocera is a proven company and provides exceptional support when we need it, they are second to none when it comes to support. Being a single-line dealer spurs its own myriad of benefits. 
 
Service 
Ease-of-use is a factor in every stage of determining efficiency. Service and ease-of-use go hand-in-hand. If our service technicians and our customer support teams know every detail about a machine and common fixes, our response times are faster and our service times are shorter. When manufacturers design each product in their line differently, then it would be understood that service and support would naturally be slowed. 
 
At Century Business Products, we are the only dealer in the nation with more than one of Kyocera's Best Technician in the Nation award—we've won it five times. Our technicians are unmatched at what they do, fewer product differences and overhauls allow our experts to remain the best in the nation.   
 
Cost 
Fewer lines, fewer machines, fewer differences, and fewer parts means a lot more available space for existing parts in our warehouses. We can fix a lot more and keep a lot more parts on hand, allowing us to keep those parts longer. 
 
Uptime 
The pinnacle and most important factor of our work and Kyocera's products is to strive for the maximum possible uptime that a business can have. Businesses will always face downtime, but our service matched with Kyocera's products means less downtime and more uptime. 
      
Choose Kyocera and CBP, Choose Efficiency and Consistency 
   
Why unbox a new product, let us do it for you and take the guess work out of operating something that is unrecognizable. Reach out to us today for more information or to discuss your office equipment needs.