Find Out How Grading Has Been Made Easy with Kyocera's Automated Testing Software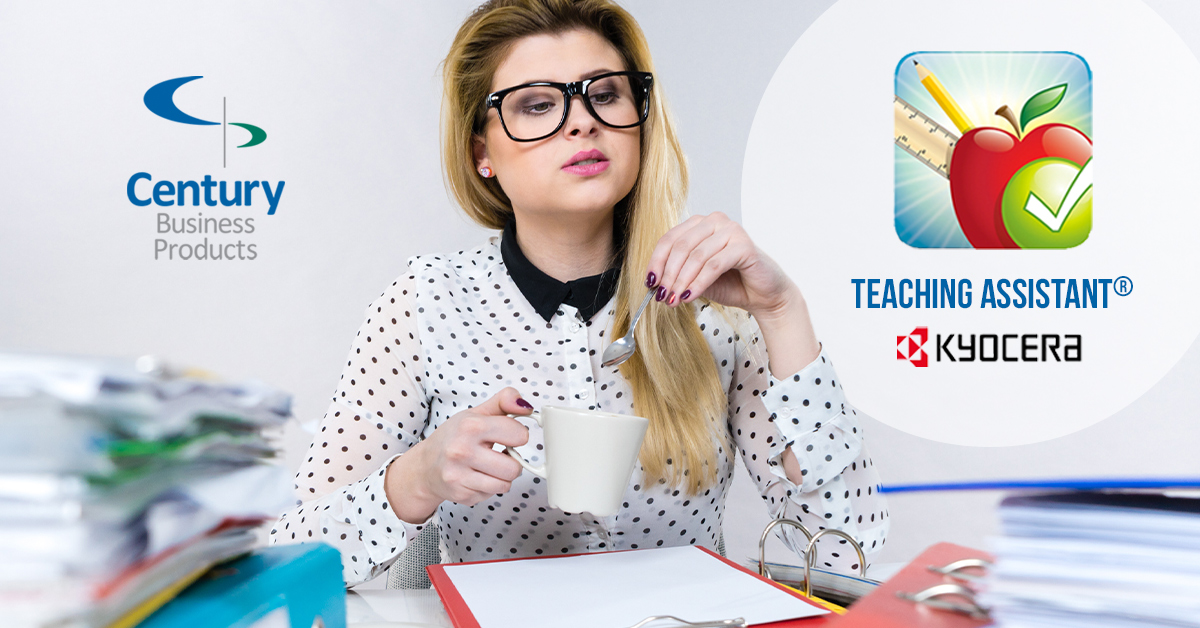 Kyocera Teaching Assistant: Make Your Classroom Efficient
The start of the school year is just around the corner. Already teachers are prepping their classrooms and organizing their curriculums. If you're a teacher who is preparing for the upcoming school year, you might be trying to find ways to ease your workload. Kyocera Teaching Assistant is an available software that can make your career easier.
What is Kyocera Teaching Assistant?
Much of a teacher's job is still done by hand. Teaching Assistant integrates digital efficiency into your classroom. Not only does this dynamic software simplify grading, printing and analyzing multiple-choice questions, but it does so without the hassle of servers, network resources or specialized paper. 
Benefits of Kyocera Teaching Assistant
Kyocera Teaching Assistant comes with many benefits, including saving you time and your school district money.
Simplistic Integration
Teaching Assistant is an embedded app that runs on a Kyocera multi-function printer. There is no server software to install or PC to connect. IT does not need to get involved when first incorporating this software. This an intuitive software that educators can easily use and incorporate into their classrooms.
Higher Productivity
Teachers have a lot on their plates. Let this software ease some of the workload. Streamlining the process of printing, grading and analyzing test results allows you to spend more time in other areas of your classroom. Additionally, grades can be exported on a USB drive or via email, so there is no need to wait for printing or wasting money on toner and paper.
Accurate Grading
Completed tests are scanned into the software which then grades the tests, eliminating the possibility of error from manual grading. Results are available to you with no wait. This software makes it easy to recognize the comprehension level of each of your students by analyzing results and determining the easiest and hardest test questions. Over time, you could notice a trend in each of your student's learning styles, which can help you incorporate personalized learning strategies into your classroom.
Useful for Multiple Industries
Teaching Assistant can be utilized by any number of industries; if there is a test involved, it can help. The medical industry takes advantage of Teaching Assistant for their plethora of tests required. Any industry that has on-the-job training or yearly refreshing testing should be using Teaching Assistant. Watch this video for a deeper explanation.
Kyocera Teaching Assistant can help bring efficiency into your classroom. If you're interested in learning more and integrating it into your school, contact Century Business Products for more information.