Gordon Moves onto Nationals in Dallas to see Who Is the Best Kyocera Technician in the Nation for 2022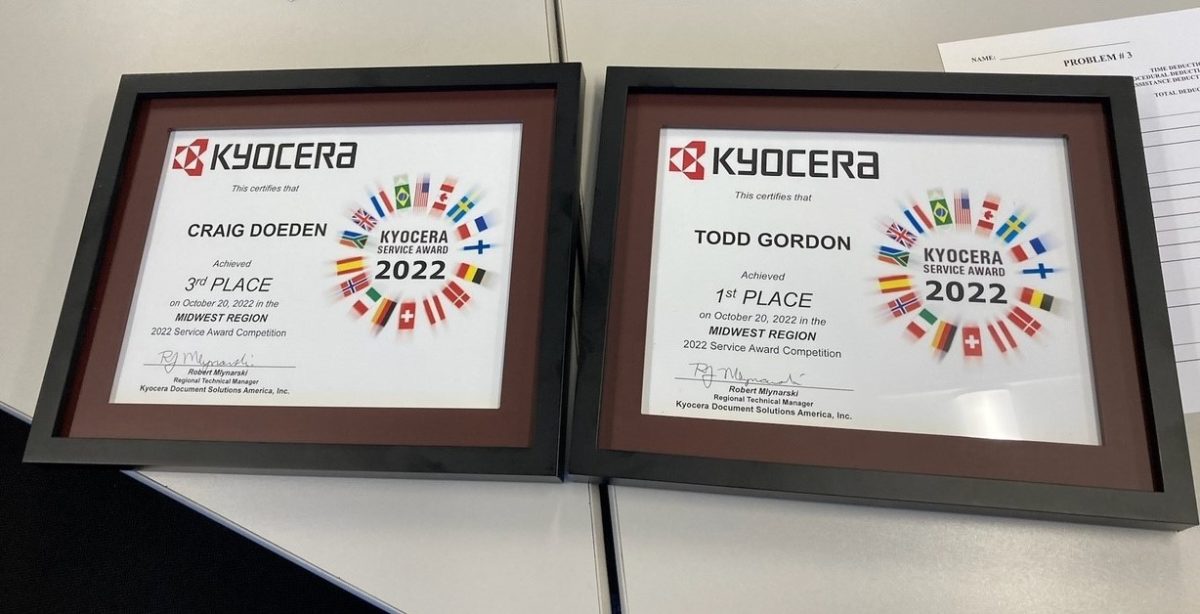 The Regional Best Kyocera Technician in the Nation competition has been completed for 2022 and Century Business Products will again be represented in the National Finals in Dallas, Texas. Todd Gordon has won the competition that was held in Chicago on Thursday, October 20.  Gordon won the competition in 2012 & will be representing Century and Kyocera from the Midwest Region this November.
Craig Doeden finished third this year, Doeden won the contest in 2009 & 2015.
Century has won "Kyocera's Best Technician in the Nation" contest four times since it began in 2009 and have had a top five finisher in the country every year since its inception in 2009.
Congratulations to both Todd & Craig from the team members of Century Business Products.
To stay on top of our industry's latest news like our Facebook page.