Gordon to Compete in Dallas to be Kyocera's Top Technician in the Nation for 2022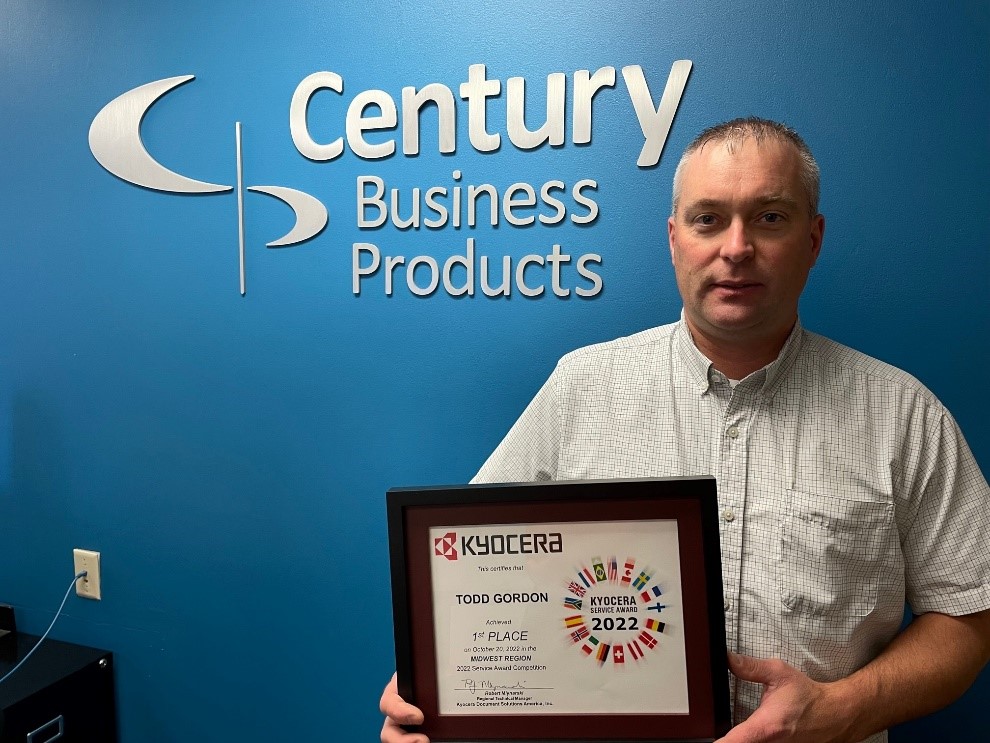 The stage has been set and the five finalists from each of Kyocera's regions in the country will converge in Dallas Texas to compete for "Kyocera's Best Technician in the Country" contest. The showdown will take place Friday, December 2nd with the top five finalists from Kyocera's Northeastern, Western, Southeast, Southwest, and Midwest Regions competing in a grueling competition to be crowned the best technician in the nation for 2022.
Gordon finished first at regionals held in Chicago on October 20th. He has competed multiple times with a national win in 2012 and multiple top five finishes. The competition will be grueling, technicians need to be proficient in machine troubleshooting, well-rounded on handling integrated business software, and connectivity with a business's network. Kyocera's continual training program for software integration and processes to solve technical problems is the heart of the contest. The timed contest has a written component, intense questioning from Kyocera's upper technical management, and problem solving of multiple machines that are intentionally bugged.
Century's Technical team has won "Kyocera's Best Technician in the Nation" contest four times since it began in 2009. We're proud to be the only Kyocera dealer in the nation to win this contest multiple times. "Proof that putting our customers first, puts Century first!" 
Good Luck Todd from everyone at Century Business Products!
Like us on Facebook to keep up with the contest and other news you need to know.