Multi-Tray Mailboxes – Worth it or Not?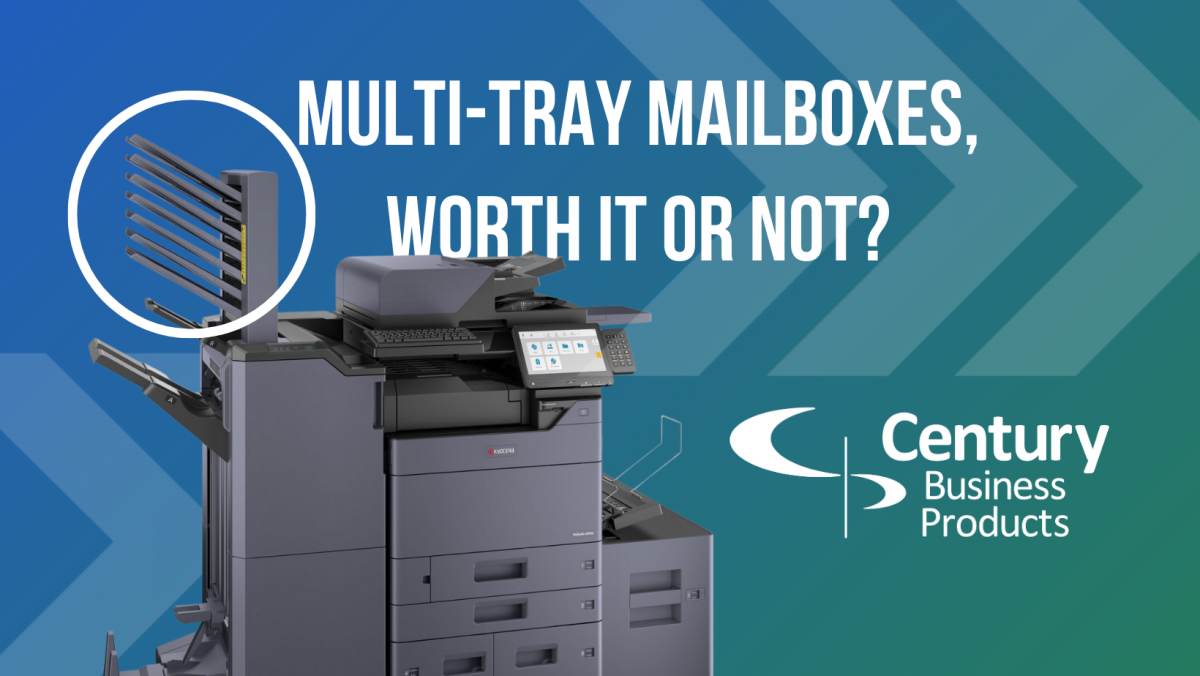 One printer can replace 7 printers with one additional accessory. Multi-tray mailboxes are simple and highly efficient. Managing multiple printers comes with high costs and the loss of valuable space. Individual departments and employees no longer need to have their own printer.  
 
Simply add the accessory, multi-tray mailboxes, to your Kyocera copier and reduce the numerous printers in your office. The cost of the accessory would be offset by leveraging the cheaper printing cost of the copier that is already being maintained under your service contract. Replacing your old worn-out printers would also reduce your business' power consumption and reduce wasted office space.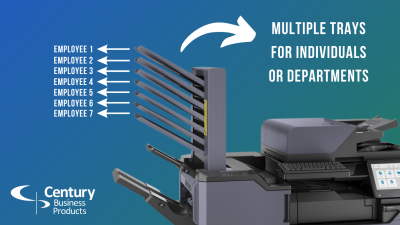 7 Trays = 7 Printers 
 
The mailboxes for the Kyocera copier would solve many other printing problems in a company. Reduced waste from re-printing documents that were thrown away at the copier and wasted time individuals spend sorting through documents looking for the correct print out. 
 
Multi-tray mailboxes are designed with five or seven trays that can be dedicated to an individual or department when printing. Imagine being able to print and pick those items up at your designated tray, no more lost documents or reprinting because someone took them. This saves employees time and your company money; no more sorting through stacks of paper to find their documents. 
 
Not only does this save time, but it also ensures that your business is running efficiently, saving you money. By reducing the time spent sorting and searching for documents, multi-tray mailboxes can help you focus on other important tasks in your office. 
Tips to Help You Get the Most Out of Your Multi-Tray Mailbox:
Century Business Products will set up your Kyocera printer with the appropriate mailbox trays
Century will help configure the print output for specific users
Century will provide removal of your old, outdated office printer
Century will service and maintain the mailboxes as part of the maintenance agreement on the Kyocera copier

Choose Efficiency 
 
Want to learn more about these money-saving mailboxes? Contact Century Business Products to learn everything you need to know. Reach out to us today for more information or to discuss your office equipment needs.