New Year, New Office Efficiency: How Multi-Tray Mailboxes Improve Kyocera Office Printer Use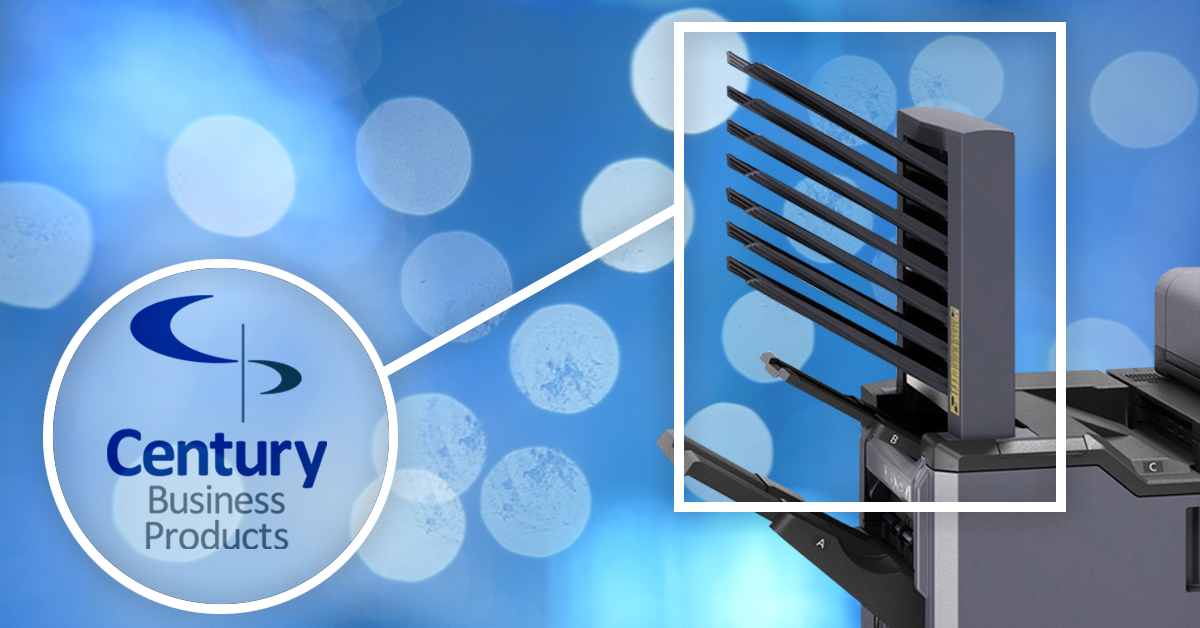 Welcome to the new year and a new start for office efficiency! Now is the perfect time to consider how you can maximize the efficiency of your Kyocera copier/printer in the office. One of the best ways to do this is by using multi-tray mailboxes, which can help streamline your office workflow. Century Business Products would be happy to consult with you to see if a multi-tray mailbox could be installed onto your existing Kyocera MFP.
How Multi-Tray Mailboxes Can Help Improve the Office
As a business, having an efficient office is essential. From organizing and storing documents to streamlining tasks, it's important to have an efficient and organized workspace. One of the best ways to do that is by investing in multi-tray mailboxes.
Multi-tray mailboxes are designed with five or seven trays that can be dedicated to an individual or department when printing. Imagine being able to print and pick those items up at your designated tray, no more lost documents or reprinting because someone took them. This saves employees time and your company money, no more sorting through stacks of paper to find their documents.
Not only does this save time, but it also ensures that your business is running efficiently, saving you money. By reducing the time spent sorting and searching for documents, multi-tray mailboxes can help you focus on other important tasks in your office.
The multi-tray mailboxes will also help your office save money in other ways. Investing in a multi-tray mailbox reduces the number of printers your office requires, freeing up desk space and also reducing power consumption. Including a multi-tray mailbox on a single multifunction printer will also control costs with reduced toners and printing to a device that is far less expensive to operate.
Tips to Help You Get the Most Out of Your Multi-Tray Mailbox:
Century Business Products will set up your Kyocera printer with the appropriate mailbox trays
Century will help configure the print output for specific users
Century will provide removal of your old, outdated office printer
Century will service and maintain the mailboxes as part of the maintenance agreement on the Kyocera copier
Improve Office Efficiency
When it comes to office efficiency, it's essential to utilize tools easily available to your business. Multi-tray mailboxes are a great way to ensure your Kyocera copier/printer is working efficiently, saving you time and money in the long run. Investing in a multi-tray mailbox helps ensure that your Kyocera copier/printer will be working to its maximum potential in 2023.
Contact us today for more information on how a multi-tray mailbox from Century Business Products can increase the overall efficiency of your office.