A Copier Dealer who can Streamline Your Business! We don't just copy, print and scan anymore.
Managing an office can be a difficult task. Once you consider the resources, time and labor that go into managing not just employees, but the building, IT infrastructure, other office equipment such as copiers and printers, it becomes obvious how challenging it can be to manage an office.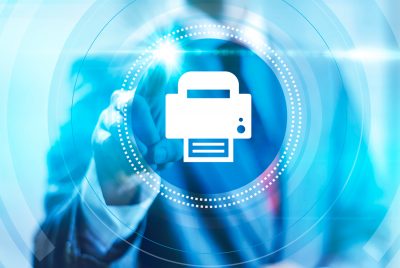 Collaborating with an office equipment company, such as Century Business Products, can be a godsend for an office administrator for multiple reasons:
Top of the Line Equipment
Century Business Products can replace your outdated, unreliable copier or printer with a top-of-the-line Multi-Function Device (MFP) by Kyocera. A unique monitoring system, Kyocera Fleet Services is being utilized by Century Business allowing us to monitor copiers and printers off site making sure they are operating at their peak levels, minimizing down time and resulting in fewer on-site service visits. KFS monitors in real-time those devices, allowing for remote firmware updates and basic resolutions providing for more improved uptime.
Managed IT Services
IT can be expensive for smaller organizations, it can be a long-term investment that requires many years before it can pay for itself. Having a company such as Century Business Products provide you with the assistance you need, when you need it, is simply the best choice for small- to medium-sized businesses.
If you worry about backups, server failure and updating firewalls, a managed service provider would remove these worries. Professional services such as these are cost and time savers for smaller business with little to no on-site IT support.
Improve Efficiency and Save Money
By collaborating with Century Business Products, businesses see a noticeable improvement in worker efficiencies and costs. No more fighting with vendors over pricing, no more slow response times from manufacturer support lines, and no more overpriced copier/printer supplies. Century Business Products can also provide Managed IT Services allowing you to reduce your list of vendors and keep points of contact streamlined.
Workflow Solutions
Century Business Products also provides software to help improve business workflow. Specifically, designed document management systems and provided integrated scanning applications for the Kyocera device will allow employees to work more efficiently saving time and money.
DMConnect from Kyocera includes features such as Automatic Indexing, Blank Page Removal, converting text into editable content using OCR, Document Security via Windows Active Directory and Network Attached Storage support.
2MyInbox allows for direct-to-email scanning from Kyocera MFPs.
PinPoint Scan 3 allows for secure, encrypted scanning to almost any location on the network and integrates with cloud storage solutions such as Dropbox, Google Drive and Microsoft One Drive all with virtually no time consuming set up!
To schedule demos for any of these products or to talk with a Century Business Products representative, click here!