Toner Cartridges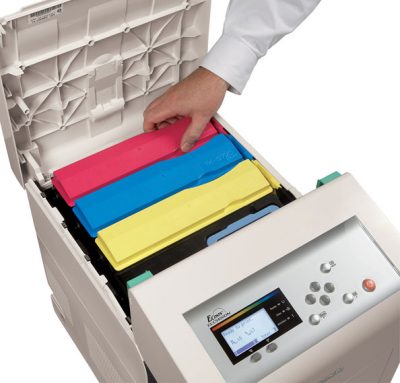 Century Business Products makes ordering ink and toner cartridges fast, simple and affordable. Be sure you're always getting the best quality and the right ink for your copier, printer, fax and multi-function equipment with one simple call to Century Business Products. We'll even deliver and collect your used toner cartridges for recycling.
Current customers:
If you are an existing Century Business Products customer you can order online by clicking here.
Current customers with a maintenance agreement:
Most of our maintenance plans include toner at no additional cost. You may click here to order online or call us at 1-800-529-1950.
New customers:
For new customers, you may call us at 1-800-529-1950 or send us an email by clicking here. We want to make sure we have the right product for your needs. We look forward to simplifying your toner shopping needs.
Beware unknown toner sales people:
Many companies call businesses and try to trick them into buying toner from them. Most of these companies overcharge and provide poor quality toner. Please buy your equipment supplies from a reputable office equipment dealer who backs what they sell and can assure your product is operating at its optimal level.