Century gives to the Gardening Project
Adam Smith, one of Century's Solutions Analysts, proudly presented a check on behalf of Century Business Products to Southeastern Behavioral Health for its Gardening Project. Southeastern started its Gardening Project last year and currently occupies one large plot, which was donated by Lewis. SBH plans to expand the Gardening Project to all of its locations starting this Spring.
The Gardening Project allows clients who are more home-bound to experience the outdoors and to actually plant, grow, and harvest their own food. All the food grown through the Gardening Project goes back to the clients within the facility. SBH keeps a horticulturist on staff to help with the educational aspect of managing the plots correctly.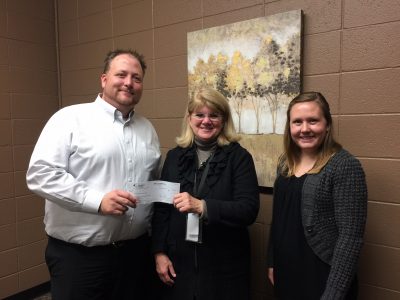 Adam Smith presenting a check to help fund the Gardening Project