Five Reasons Why Electronic Document Management Increases Business Productivity
If your document management system is based on file cabinets or stored electronically in a folder tree, then clutter is probably a growing issue for you. Electronic document management, from Century Business Products, would be a viable option for your business.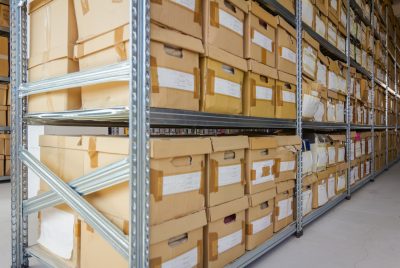 If you are looking for reasons to implement a document management system beyond paper clutter, consider these five ways in which electronic document management can boost the productivity of your business:
Easier document retrieval. No more hunting through paper files. Metadata indexing and search functions streamline the retrieval process.
Better, quicker workflow for business processes. No more waiting for a paper copy from a coworker when a deadline looms. For example, you can check in a document to the electronic document management system, and your colleague can check it out within seconds. Your business processes can be better supported because they are programmed into the system.
Improved version control and more secure backup. No more tracking down the last person who edited the document, and no more wondering if you backed up the document to the right file system or server. Plus, if your small business is subject to regulatory standards, better version control is mandatory for audit trails.
Reduced e-mail usage for information sharing. No more trying to search for an attached document in a long e-mail thread. The chance of a document being lost or being saved as the wrong version is lessened. An electronic document management system saves and archives much more efficiently.
Reduced costs. No more paying for offsite paper storage plus valuable office space is reclaimed from paper clutter.
Overall, you and your employees will spend more time on the business of increasing revenue and less time handling paper. Electronic document management systems are easy to use and a cost-efficient way to control the documents that flow through your business.
Century Business Products will meet with you to design an electronic document management system that will work for your business. There are many levels of cost to electronic document management systems based upon whether they are cloud or on-site systems.
For more information, contact Century Business Products today!