Kyocera National Visits Century Business Products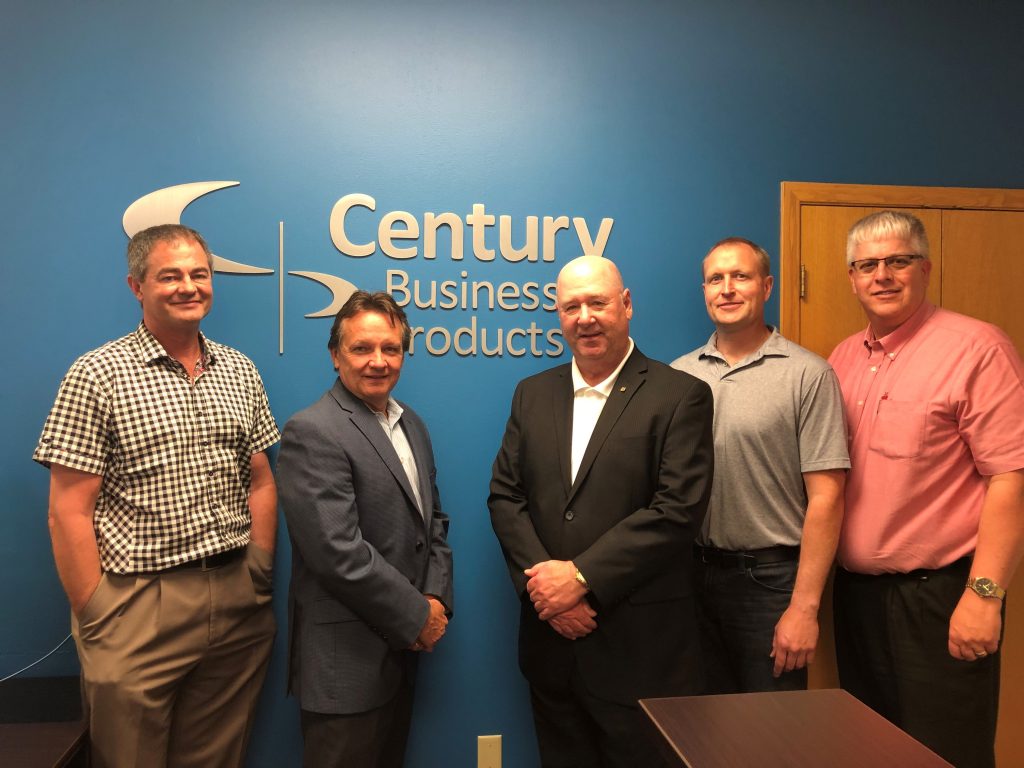 From Left to Right: Brett Gildemaster (CTO and Owner), Bob Burke (Vice President of Kyocera's Western Region), Ken Johnson (Area Sales Manager), Aaron Gerdes (CFO and Owner), and Kevin Jergenson (CSO and Owner).
Newly appointed Vice President Bob Burke visited CBP with ASM Ken Johnson to congratulate Century Business Products owners Brett Gildemaster (Left), Aaron Gerdes (second from right) and Kevin Jergenson (Far Right) on achieving Kyocera Premier Dealer status for fiscal year 2019. Century was one of 24 dealers nationwide to be awarded Premier Dealer.
The group also discussed new programs, future product enhancements, as well as Century's growth initiatives and how Kyocera will continue to support those initiatives.