Kyocera Remains a Strong Partner for Century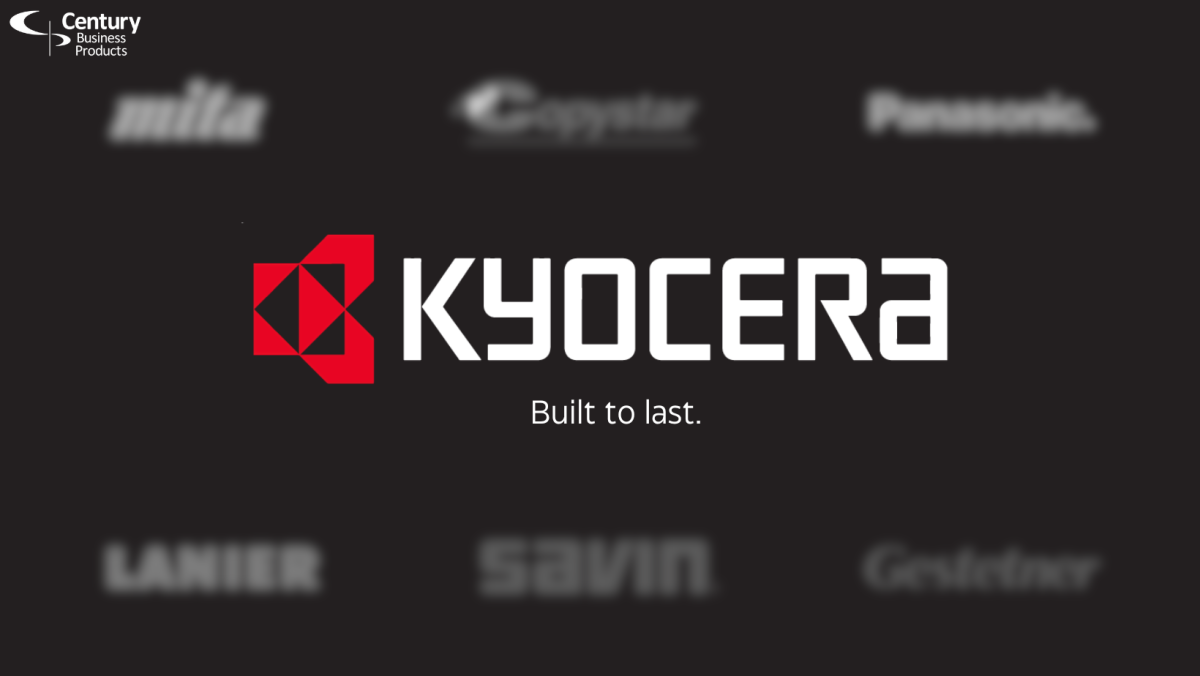 Office equipment manufacturers have been struggling to find their place in the marketplace since the COVID pandemic. These manufacturers have either consolidated their product line or are in the process of merging with other companies. Kyocera is streamlining its brand by retiring the Copystar outfit at the end of this month. Copystar is a sales division selling Kyocera-made devices; this strategic decision demonstrates the organization's ambition to combat uncertainty in the business landscape by further strengthening its brand.  
 
Despite recent mergers and acquisition headlines, Kyocera is committed to growth based on their fiscal report ending in March of this year; they continue to show remarkable numbers and high hopes for the coming year. We'll discuss further why Kyocera remains a strong partner for Century Business Products. 
 
Evaluation:  
  
Mergers and acquisitions have been an increasing trend as of late and the reasoning is proving consistent. Small market players cannot keep up with the major players due to their high revenue and R&D budgets, especially amidst a trend of market decline.  
   
With the downturn in the market, mergers ubiquitous, and profit margins shrinking, are all original equipment manufacturers (OEMs) struggling? The answer is no. Kyocera, a leader in the ceramics industry, has been, and is, one of the strongest most consistent manufacturers in the marketplace today. They continue to increase revenue by leading in the technology industry and providing some of the most reliable products in the world.  
 
What sets Kyocera apart?  
  
Kyocera has had strong leadership for many years from current chairman, Goro Yamaguchi, to the late founder and chairman, Kazuo Inamori. Kyocera's profitability has remained a standout among likewise competitors, including this last year. For more information on Kyocera's numbers, see their fiscal report for March 2023.  
 
Kyocera is a driven, dominant force as an OEM for a plethora of manufactured products. In tandem with their ceramics and semiconductor production, they are a leading supplier of solar power generating systems, mobile phones, printers, copiers, printheads, LCDs, electronic components, jewelry, power tools, cars, appliances, and even A.I. robotic technology. They are involved in a bit of everything—solidifying them as a global brand. Kyocera had just over 80,000 employees as of March of 2023, allowing them to forge forward with strength. 
  
Ever-changing industry:  
  
As technology advances, the industry is struggling to keep up. Keypoint Intelligence predicts an 8.2% decline in A3 placements between now and 2026. The coming years also predict a steady decline in page volume and a stiff decline in the sales of profitable A3 machines.  
   
The support Kyocera has provided Century Business Products over the past twenty years has been a testament to the strength of the line. Our growth as a one-line dealer in the marketplace is due to the fact that the company is committed to technological advancements, product reliability and the understanding to help make their dealers better. We work with the best, to give you the best. Contact us today for a conversation about Kyocera, the industry, or your office equipment needs.