Kyocera Representatives hold Third Session Sales Training Course
Solution sales trainers from Kyocera were at Century Business Products last week holding the  third session of the Total Document Solution sales training for all of Century's sales representatives. The daylong session focused on applications available for business integration in four main vertical markets. The class looks at uncovering customer pains in business, designing a solution based on capabilities with Kyocera's hardware, application software and support services.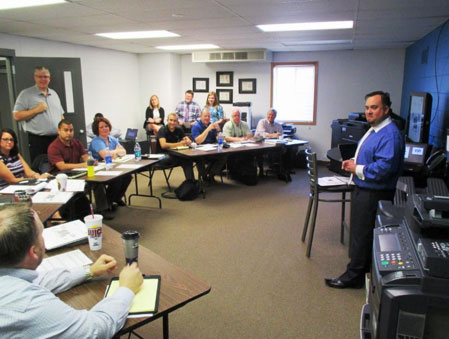 Jason Denardo, Kyocera's Sales Instructor answers questions during day long training session at Century Business Sioux Falls Office.