Kyocera Unveils New Products at Annual Show
Kyocera unveiled the products to be released  in 2016, the annual show held May 17 in Orlando Florida did not disappoint. Nearly twenty color and black products will be released in 2016 enhancing what has been one of the most reliable products in the industry. Now it comes down to increasing document feeder sizes,  processing speeds and ram size, multiple finishers to include internal stapling and punch units to name a few enhanced items. Ever thought a machine would have an on board WiFi Hot Spot? These do.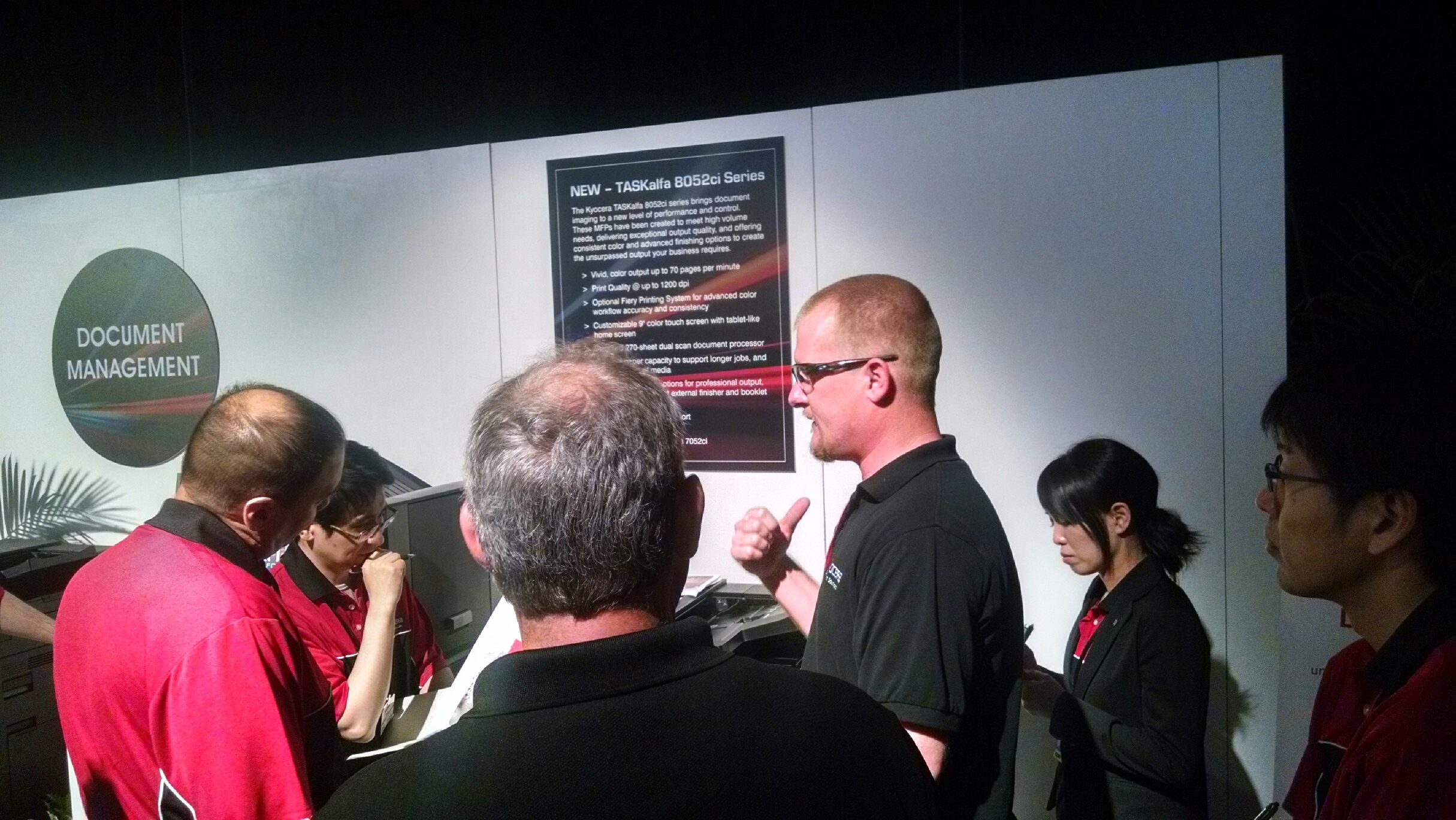 Century Business Products sends many  technicians and sales people to the show so they can interact with Kyocera's engineers. Pictured above is Craig Doeden, discussing additional enhancements with the soon to be released products.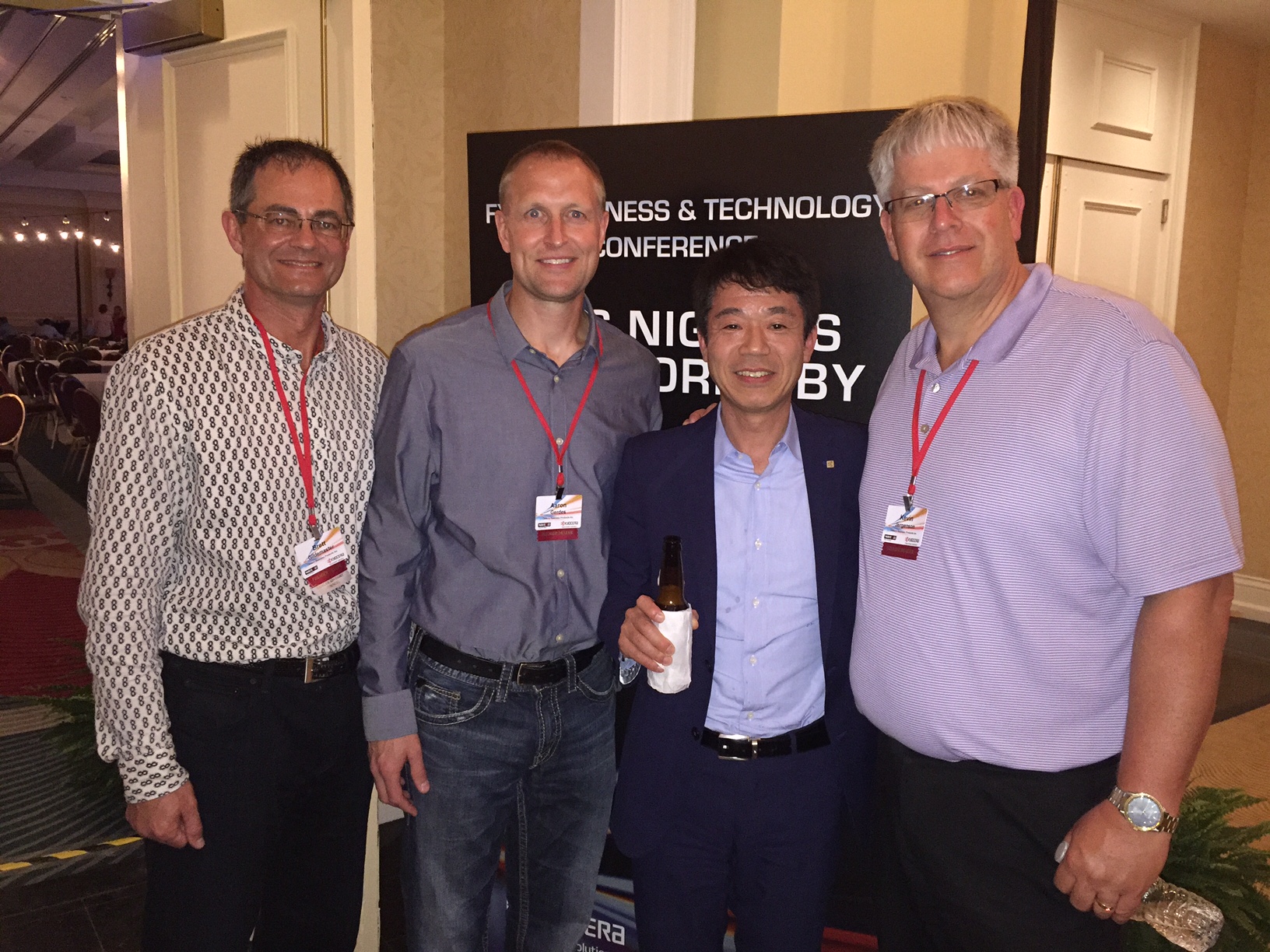 Kyocera also announced the new president and CEO for Kyocera America, Yukio Ikeda. Pictured above  are owners of Century Business Products, Brett Gildemaster, Aaron Gerdes and Kevin Jergenson pictured with Mr Ikeda.