Kyocera Updates Kyocera Fleet Services to Better Serve You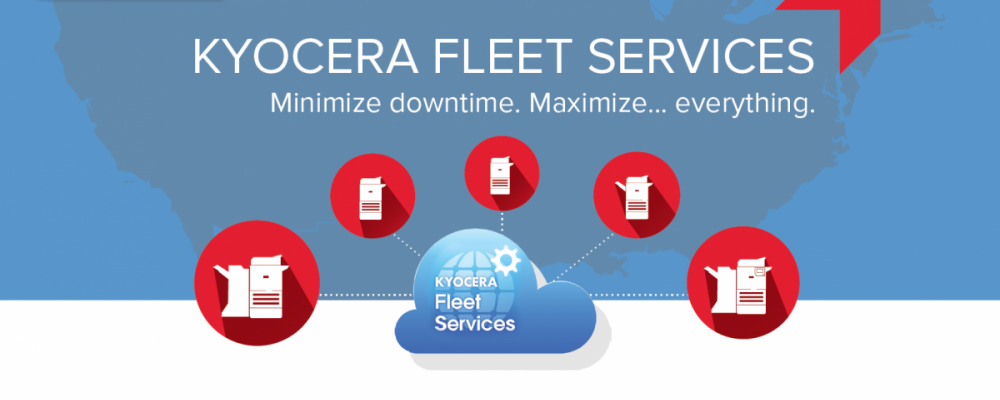 Kyocera's Fleet Services software has been a huge asset for Century Business Products. Century beta tested the software a few years ago, finding it significantly streamlined the service department.  The software allows us to monitor any device in the field and provide a proactive approach to our customers for more uptime. KFS allows us to maintain any device before the customer knows there is a problem, update firmware during non-business hours, provide for more remote service which provides the customer with a more satisfying and stress-free experience.
The unique benefits of this software have Kyocera dealers worldwide migrating to this software which has put a strain on the current system, with that being said Kyocera has doubled the number of servers for Kyocera's Fleet Services this past weekend.
Sometimes updates like these may affect a device in your business.
The updates may take the copier or printer off line, even throw an error code on the control panel. Century ask if you notice something unusual this week to just power the machine off and then turn it back on. We don't anticipate any other issues, just proactively informing our customers as the updates have been rolled out.