Kyocera Visits Century
Century was visited by two of Kyocera's executives last week. Mr. Seiji Kaminaga, Senior Manager of Predictive Maintenance, and Mr. Walter Kakeno, Software Solution Coordinator, came to Century to discuss the development of a new predictive software system.
The Predictive Maintenance software that was discussed would allow customers to be alerted of upcoming potential issues with their hardware using Early Warning System (EWS) and Condition Based Maintenance (CBP) technology. Kyocera's objective with this software is to be proactive about maintenance issues and solving them as efficiently as possible.
After the Predictive Maintenance software meeting, Century's technical staff (Todd Gordon, Mike Moore, and Dustin Bouza) were able to discuss issues relating to current Kyocera hardware and software. The team was also able to provide feedback and suggestions for future products and updates.
Century is honored to have hosted Mr. Kaminaga and Mr. Kakeno, as they only visited one other Kyocera dealer in the United States. We are extremely proud, and we will continue to work hard for future visits.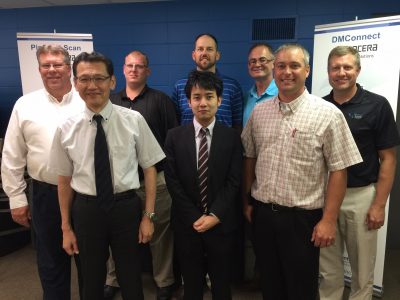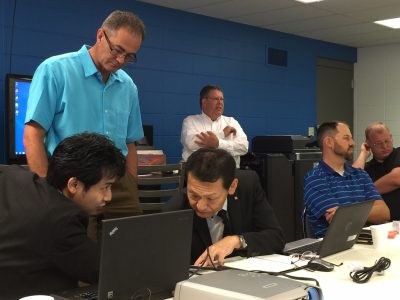 Mr. Kaminaga, Mr. Kakeno, and the Century crew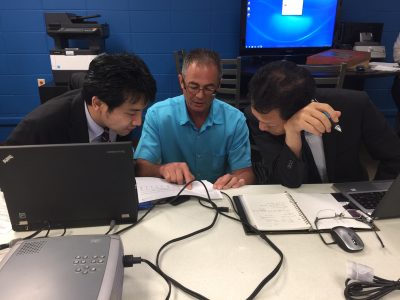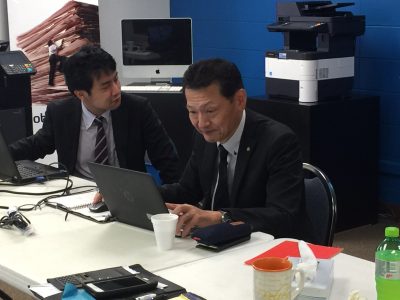 The guys are hard at work discussing the Predictive Maintenance software.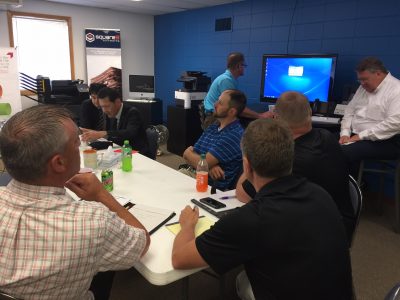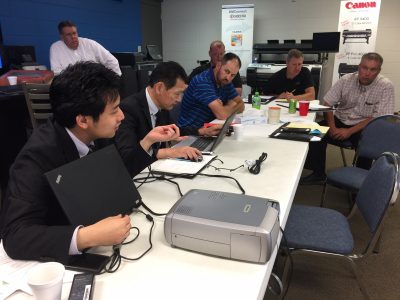 Century's crew had a very productive day!