Kyocera's 2021 Best Service Technician Contest is Underway. Can Century Win it for a Fifth Time?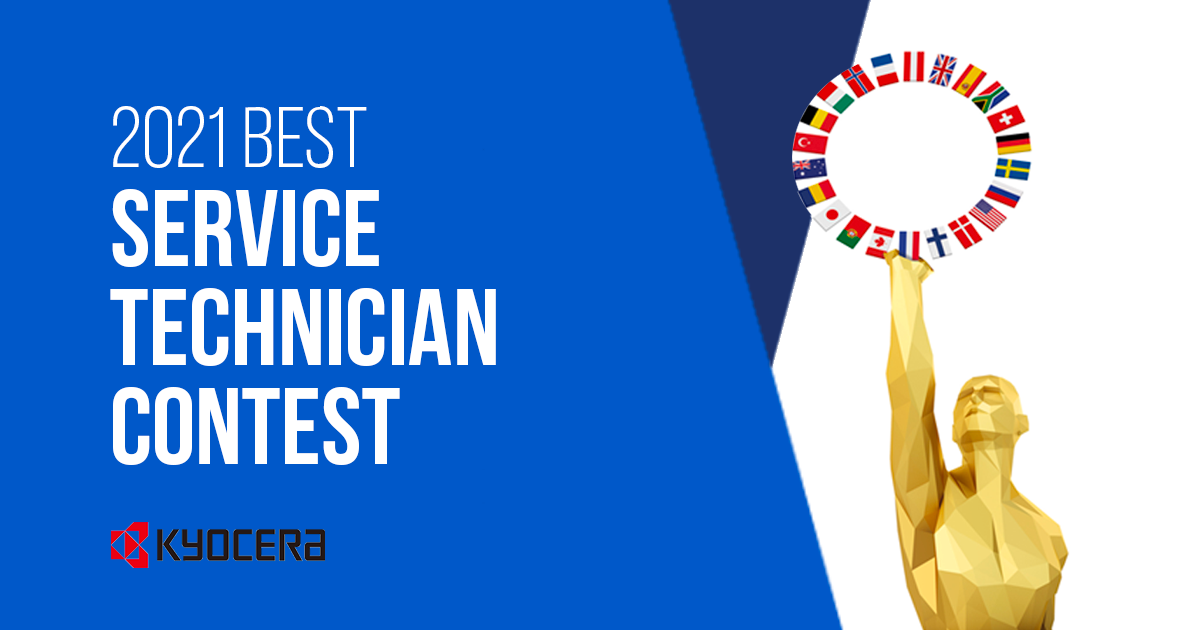 Once again, Kyocera's annual best service technician contest in the nation is underway. Kyocera started the contest in 2009, looking for the best technician in the country. The first round of testing was recently held with the top five scores in each region having a chance to compete in the semi-finals on October 8 in Chicago. The semi-finals have been held at each Kyocera regional office every year, except last year due to COVID, Century's regional office is Chicago. The semi-final winner from each of the five regions will go on to compete as the Best Kyocera Technician in the Nation at the National Training Center in Dallas, TX.
The regional and national level competitions consist of a timed written and verbal test from Kyocera engineers. They need to successfully troubleshoot a problem with a bugged Kyocera copier, fix it and explain the process used to solve that problem. The national contest is based on more than product trouble shooting knowledge, it also encompasses the technicians understanding and implementation of Kyocera's integrated software applications.
Century Business Products is happy to have a large representation at the semi-finals this year. Century will be sending four out of five contestants to the Midwest Region this Thursday. Team members attending this year are Todd Gordon (2012 winner-Sioux Falls), Craig Doeden (2009 & 2015 winner-Sioux Falls), Sean Marschke (2nd  time semi-final contestant-Scottsbluff, Rapid City), and Dustin Bouza (first time semi-final contestant-Rapid City).
Congratulations to all and good luck from all of us at Century Business Products.