Lunch and Learn is Big Hit
Century Business Products and Kyocera  held a Lunch and Learn Seminar in Rapid City, Sioux Falls and Sioux City on September 13. The goal was to invite businesses who are unfamiliar with Century or Kyocera and educate them on available product and software integration. Representatives from Kyocera introduced  HyPas to many companies,  giving them the opportunity to see the additional value associated with integrating software on Kyocera  HyPas capable products. Items demonstrated at the seminar were DmConnect, PinPoint, Cloud Connect, Centra Q and Prescribe.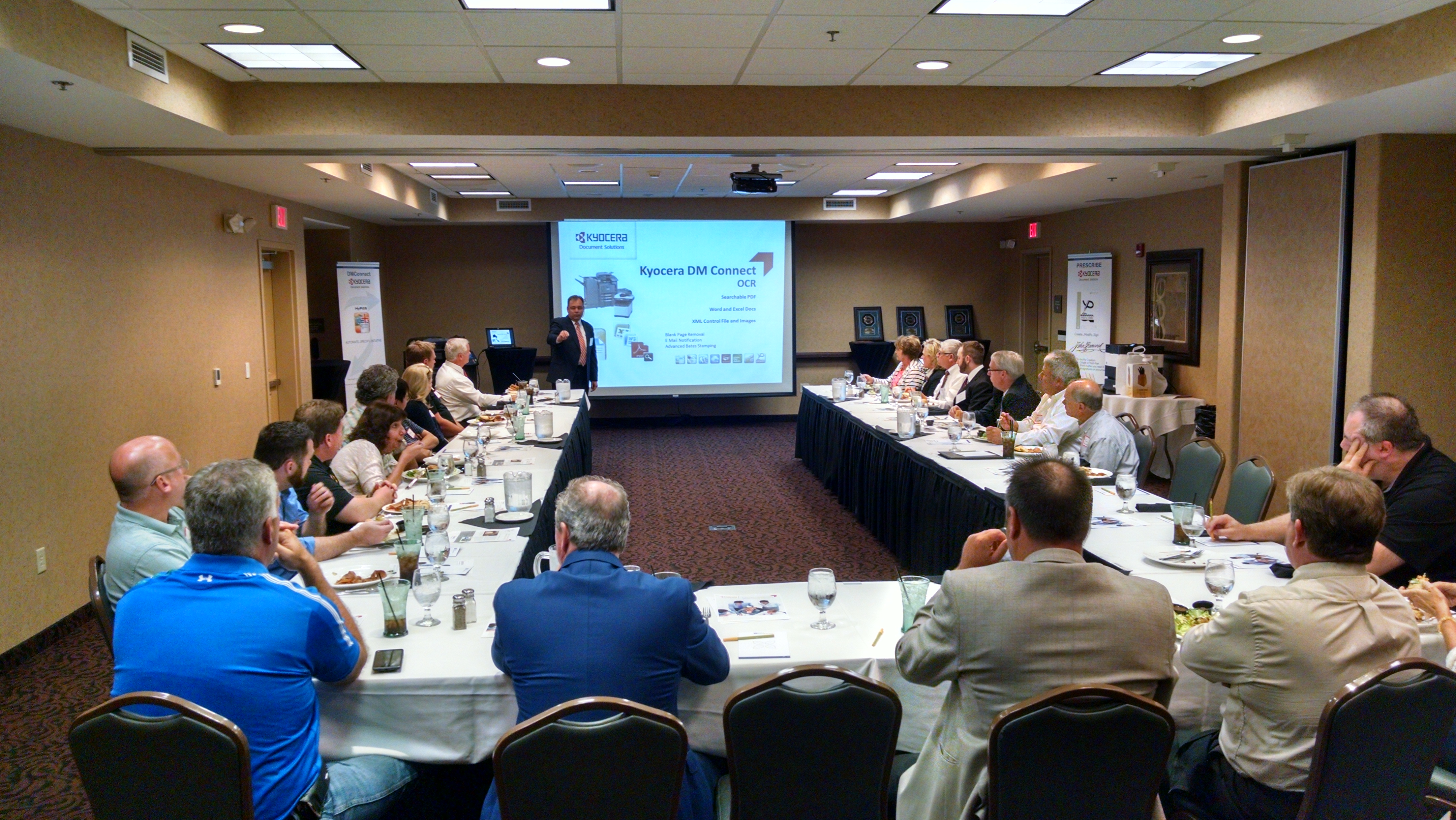 Pictured above are representatives from Kyocera present to companies in Sioux City, the small group setting allowed for better hands on education by the attendees.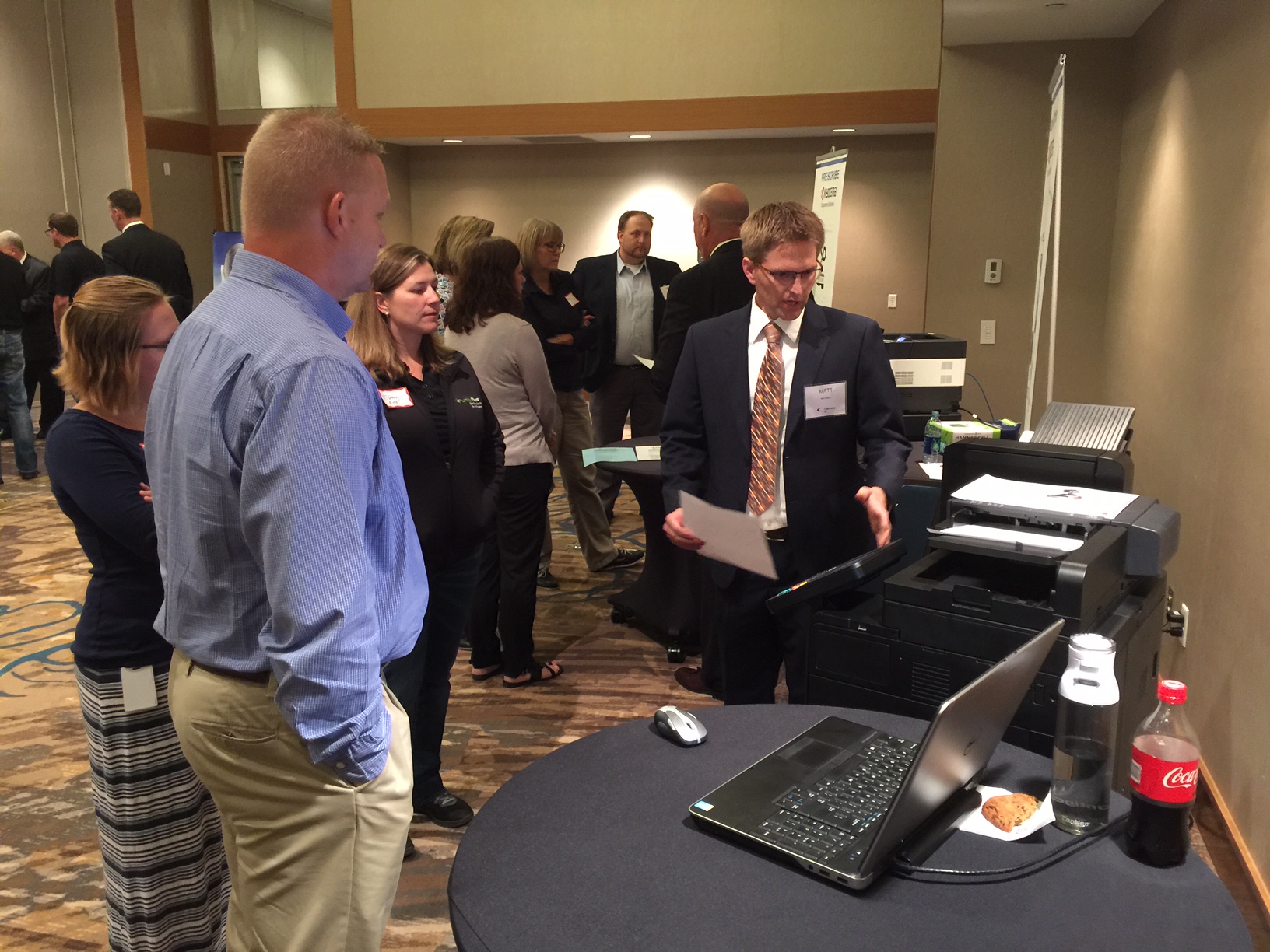 Pictured above, companies attending the Sioux Falls Lunch & Learn start hands on learning with the Kyocera products and see how the software integration works. Attendees comment on how the integration will make their businesses more efficient.
Next Lunch & Learn in Sioux Falls Scheduled for Tuesday,February 22.