Print Color Event Posters In-House: Design Tips for a Good-Looking Flyer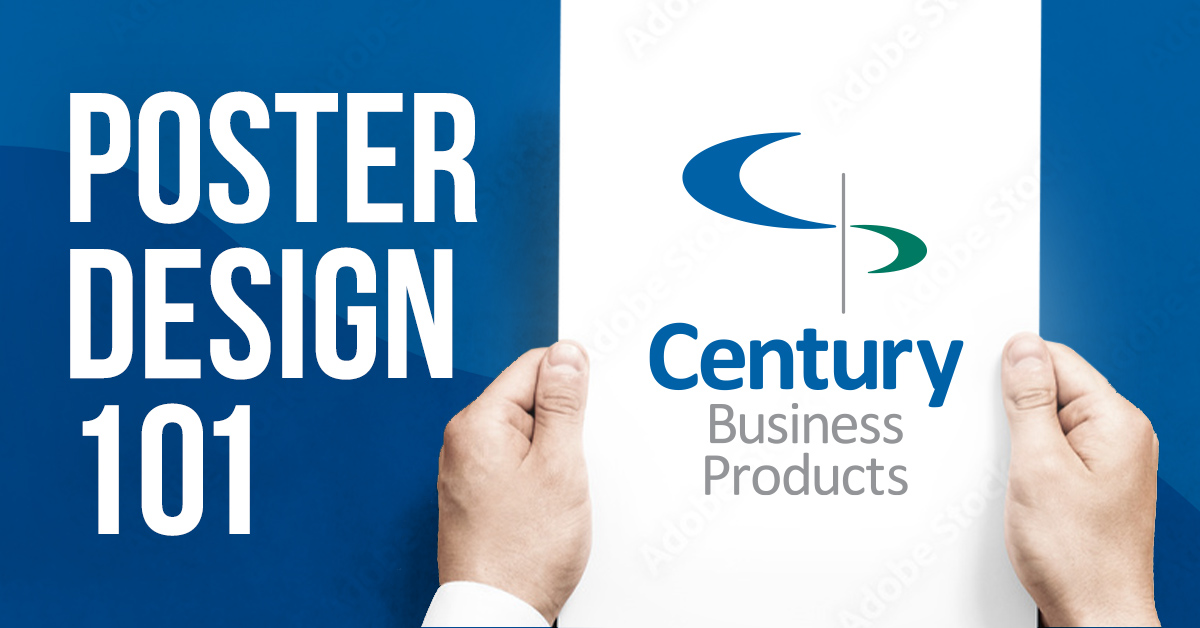 The holiday season is upon us, and that means holiday parties, potlucks, and customer appreciation events. Save time and money and print your own event posters in-house and in color. Century Business Products provides their customers with the tools they need to handle their own printing. With tiered colored printing, multi-function printers, or wide-format printers in your arsenal, the next stack of flyers you print is sure to draw attention and attendance if you follow these design tips.
Incorporate Your Branding
Any piece of print collateral created for your business should use the brand standards. Maybe you've even used your Kyocera printer to print bulk letterheads and custom address labels! Just as when a customer receives a mail piece, they know it's from your business as it includes your brand's identifying factors, there should be no difference when someone looks at your flyer. When designing your event poster, incorporate your business logo, selected fonts, and specific colors, but that doesn't mean you can't take advantage of all the colors of the rainbow!
Use Color Wisely
Use colors that complement your brand's colors, but also colors that people associate with the holiday. Bold colors help emphasize the important event details. Bright elements help your poster stand out from the rest on the bulletin board. Plus, certain colors have different effects on people, whether that's to help them to remember or to excite them. CBP's tiered color printing plans work seamlessly with Kyocera color MFPs and printers, offering excellent color quality within your budget.
Design for the Paper Size
If you have a wide format printer, you could print a large-and-in-charge poster. Or, you might print a legal or letter-sized event flyer on your office MFP. When designing your event poster, keep in mind the amount of paper space you need to fill. Ensure the who, what, when, where and why are easily spotted (using color!) and not buried in the bottom corner. With a Kyocera printer, you can print high-quality photographs and include them as part of your design. White space is a good thing, and helps offset the bright colors and imagery you're using to energize your event. It'd be hard to read information crammed onto a small flyer. Keep in mind what size poster you'll be printing before you start designing. 
Once you've created that eye-catching colorful flyer using these design tips, your next event is sure to be well-attended! Century Business Products would be happy to provide your business with the correct printing equipment so that you can print your event posters in-house. Contact us today to get started.