Resolve to be more productive in 2021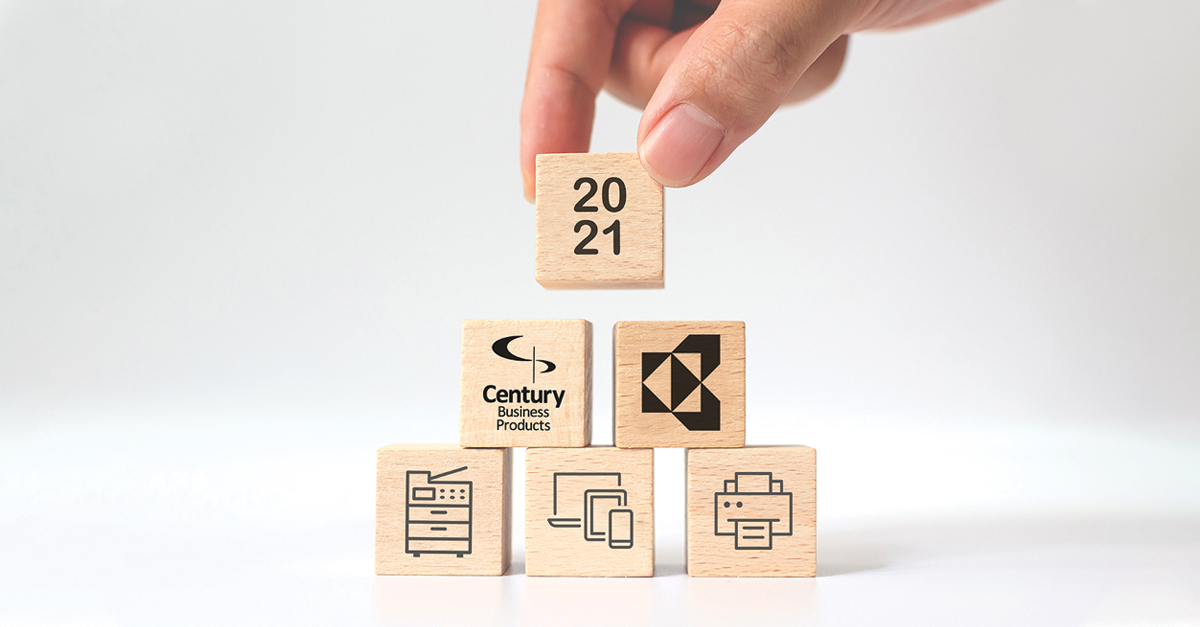 With the onset of the new year it's the perfect time for you to take a new look at your business's office equipment. New technologies in the copier industry will allow you to achieve your, resolve of being more productive in 2021!
Copiers and printers continue to evolve to provide more cost efficiencies and improve paper processes or workflows in your office. If you're using older equipment, experiencing a lot of service issues or feel your business processes are antiquated then a business assessment by Century Business Products might help. The professionals at Century will help uncover ways to streamline daily tasks, help consolidate equipment, provide a plan to help control cost and discuss the integration of the Kyocera office equipment as a part of their solution.
Business challenges of 2020 may have highlighted gaps in your business technology that provided inefficiencies within your office. In that case there may be applications or software to help reduce paper in your office or provide solutions that will take your company to the next level.
Century Business Products and Kyocera have unique technologies and solutions that nobody will provide. Tiered color printing that controls the cost of color being printed, Multi-Tray Mailboxes that can reduce the number of printers in your office, or applications to scan to the cloud, doc management system or fax server.
From scanning and printing to reducing the amount of paper in your office, the right solution for your business can make a significant difference to your operating costs and profitability in 2021.
Now's the time to call Century Business Products at 800-529-1950 or e-mail us at [email protected] to schedule an appointment with one of our Solutions Analysts to discuss your office equipment needs and help you resolve to be more productive in 2021!
 All of us at Century Business Products wish you a happy and productive new year.