Selecting Toner Cartridges for Your Printer – Watch Out for "No Name" Cartridges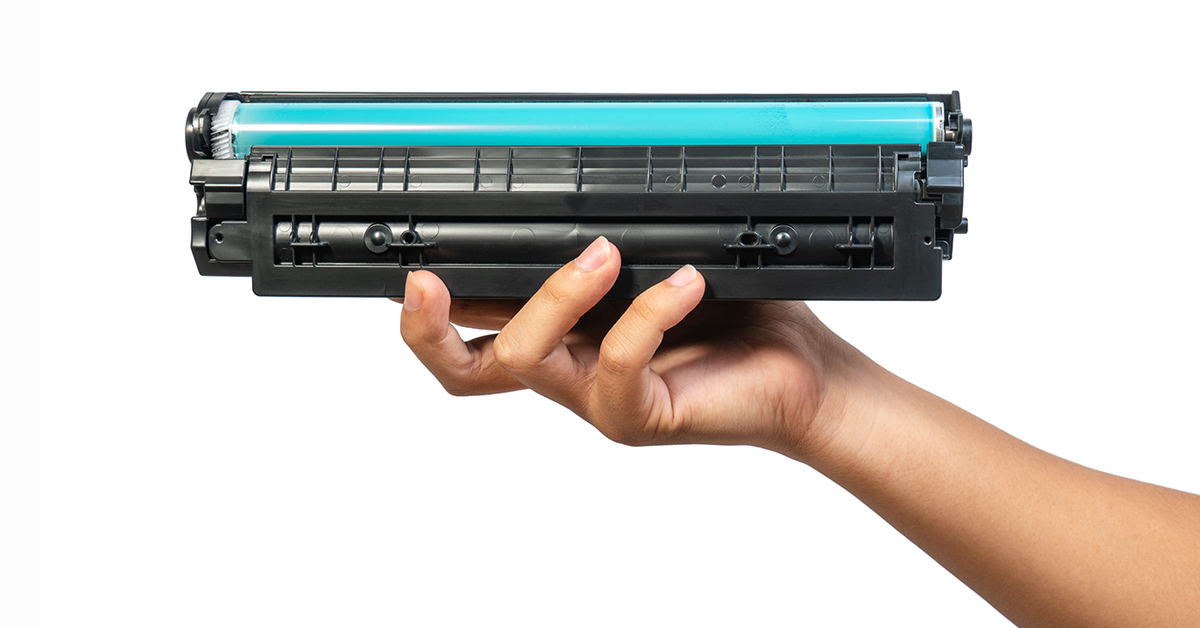 In a time when saving money wherever you can seems like the smartest thing to do, it may be enticing to buy off-brand or "generic" toner cartridges as a cost-cutting measure. These third-party ink cartridges are often cartridges that have been refilled or refurbished and are sold at a discount. While you may save money in the short-term when using third party cartridges, there are a few things you should be aware of that can cost you in the long-term.
Inconsistent Quality
A survey by Consumer Reports found that only 63 percent of people who use aftermarket or refurbished cartridges say they perform as well as brand name toner cartridges, with 36 percent saying they do not perform as well. Third-party cartridges are wildly inconsistent, with some triggering warnings or other alerts from printers, while others fail to print test pages or even clog printer heads. While a third-party cartridge may be cheaper, you might get inconsistent printed documents with inferior characteristics in comparison to using toner cartridges that the manufacturer recommends.
Risk of Damage
Third-party cartridges may be remanufactured or compatibles meaning they will be used multiple times. Not only will you get less toner, but the failure rates can be much higher, costing you money in additional maintenance or equipment repair. Even if your printer is still under warranty, you will likely wind up having to pay for the damages if the failure is caused by a third-party ink cartridge. Some printers can pick up when aftermarket ink is being used and will notify the company through an internet connection.
Environmental and Health Detriment
This is another red flag when using no-name toner cartridges. Third party cartridges aren't made with the same scrutiny and regulation as original cartridges, and may emit substances into the air that can be detrimental to your health. There are specific levels of styrene and ink particles that are considered safe for humans, and many third-party inks disregard those limits, which can negatively impact the health of office workers.
Third party cartridges also tend to have a shorter lifespan than their authorized counterparts, leading to more plastic pollution as they get replaced at a much faster rate.
Trust Kyocera Toner Cartridges
All Kyocera ink cartridges are green friendly and completely safe to end users and also designed for #2 recycling. Normally you will get more toner in a Kyocera manufactured cartridge because you're only replacing the toner, not the imaging unit which is built into most printer's cartridges. Century Business Products makes ordering ink and toner cartridges fast, simple, affordable & easy. You can be rest assured Century will send the correct manufacturer specific toner for your copier, printer, fax and multi-function equipment with one simple call.
Century Business Products strives to offer top-of-the-line innovative office solutions to its customers. Reach out to us today to access industry-leading office equipment and technology.