Why Electronic Faxing Over Traditional?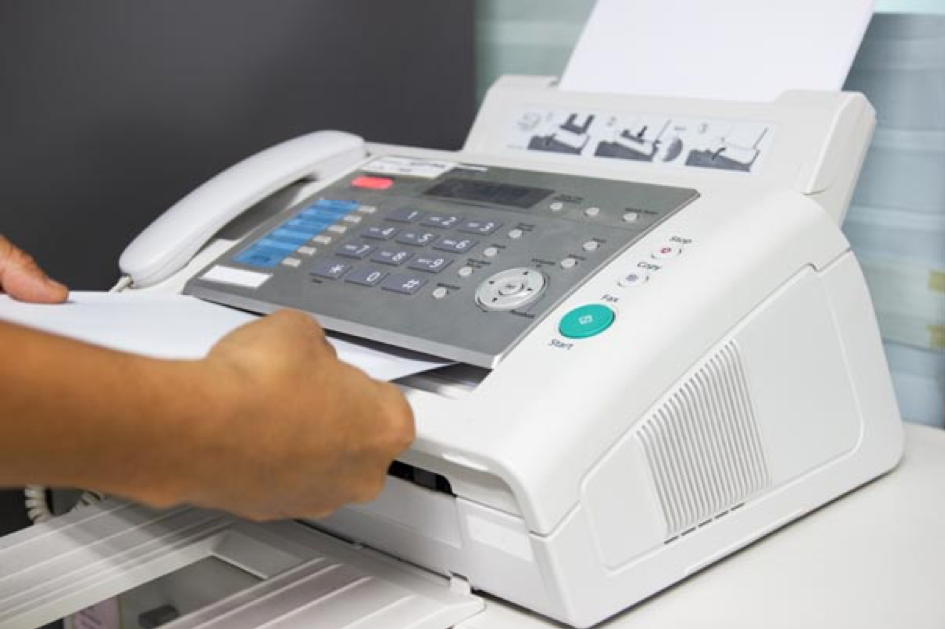 For some businesses faxing is still a necessary function for communicating, the number of faxes being sent has dropped drastically over the years. There can be many reasons for faxing, but the biggest reason is it's considered to be HIPPA compliant. In the case of being compliant you see the medical community, banking, financial and pharmacies being the heaviest user of faxes. Other companies are faxing as well, many times its done just because that's how business has been done, or there is very minimal technology in a company. This blog will discuss the difference between electronic faxing and using the traditional fax machine.
What is Electronic Faxing?
There are electronic faxing services that companies are migrating to, the service lets you fax from your computer without the need for a fax machine. Not only is there no need for the fax machine itself, or the use of paper and ink, but you would be able to remove the dedicated fax line that you've been paying for years. All that's needed is an email address and an internet connection. This solution goes by several names: electronic faxing, digital faxing, or an online fax service. There are many fax services you can subscribe to such as RightFax, eFax, RingCentral and SR Fax to name a few providers.
How does Electronic faxing work?
When you sign up for an on-line fax service, you'll be able to send and receive fax documents digitally from your businesses email account, through a user-friendly website or by using a mobile fax app. The fax number being used will be virtual, but will appear to recipients as a direct connect to your company's fax machine. In essence your staff will send faxes as email messages and receive faxes the same way. When receiving faxes, it can be set up to send to an end users inbox as well, this normally will come in as a PDF document. Still wondering how it works? Imaging printing to your copier or printer, normally you'll open a print driver window that allows you to duplex, staple or select color for an output. The same is true for electronic faxing, you'll open your fax services window, type the phone number that your sending to, add the body in the cover page, attach the document and then select send. It's that simple!
Let's compare the two ways of faxing
The following comparison should help you decide if migrating to an electronic fax service is right for your company.
What's the difference in cost when using electronic faxing?
·      Don't have to pay for a fax machine, the service is electronic
·      There is no ink or fax paper needed
·      Don't have to install a machine and figure out how to use it, normally small monthly fee for the electronic service depending on how many faxes are sent.
·      No more monthly fax line bills
How flexible is electronic faxing?
·      You can fax from anywhere and multiple people can fax at one time. No waiting for a fax to go through before sending another one.
·      Instead of purchasing multiple fax machines due to increased volume or proximity of a fax machine, you'll just increase the amount of bandwidth being used. Infinite growth!
·      The traditional fax lines and maintenance is usually a fixed cost, but electronic faxing allows you to pay for what is used.
How secure and compliant is electronic faxing?
·      Compared to sensitive documents being left on a fax machine, electronic faxes are on a secure server and accessible only by the person receiving it.
·      Compliance with a fax machine is based only when the documents leave the fax machine until they are received on the other end, electronic faxes are transmitted and stored securely with the fax service provider.
How efficient is electronic faxing?
·      Faxing electronically is simple, stay at your computer open the electronic email service, enter the phone number, type in the message of the body for the cover page, attach file and then send.
·      If you need documentation of faxes sent just do a search on your fax services site and it will have all documentation needed that the fax was sent.
·      If you need to retrieve and old fax and resend, just do a quick search on your services site by keyword or date range and resend to another recipient. Very easy and less time consuming.
How would I fax if there are paper documents?
The biggest question is for those who have physical paper documents that need to be faxed. There are a few ways to fax utilizing the electronic faxing software. First, the documents can be scanned in using a copiers document feeder or desktop scanner. The process would be the same to send the fax out electronically as stated earlier in this blog, there are a few more steps to this process. The second option would be to add an integrated faxing app. on your copier that would act just like your conventional fax. There would be an electronic button on the touch screen of the copier, once selected it would open then the end user would type in the recipient's phone number, add the body for the cover page and then select send. Once the fax is sent then it will automatically connect with the fax service and be sent out. You may need to ask your office equipment provider if they can help provide this service, not all manufacturers have this technology available.
Which fax technology is right for you?
Your company might have its own reasons to continue supporting desktop fax machines for your faxing capability, but based on the comparison above, we believe the edge goes to an online fax service. Whether you're focused on costs, flexibility, mobility, security, efficiency, or regulatory compliance, electronic faxing can give your business advantages that traditional fax machines just can't.
Who can I contact to discuss the pros and cons of electronic faxing?
For information about electronic faxing contact Century Business Products by clicking on the attached contact us page link or call 800-529-1950.